It's our last giveaway for 2018, so get yourself in the draw to win Josh Emett's limited-edition yoghurt with The Collective
The Collective's 'Chefs for Good' series is a collaboration with iconic Kiwi chefs to raise money for New Zealand charities. The latest collaboration is with star chef Josh Emett, for the creation of Raspberry 'n' Rose Petal, a delicious yoghurt made in New Zealand with whole milk, pro-biotics, rose petals and raspberry compote, (RRP $5.79).
Proceeds from sales of this yoghurt are going to Melanoma NZ, Josh's chosen charity, so they can help raise awareness in the early detection of melanoma.
This week Liquorland Toast has five tubs of this summery delight to give away to lucky readers. Get yourself in the draw then check out some of our favourite bubbles – the perfect accompaniment to these raspberry and rose flavours (we suggest enjoying your The Collective Raspberry 'n' Rose Petal Yoghurt dolloped on pancakes or a slice of cake, served with a glass of bubbles). NB: prizes will be delivered in mid January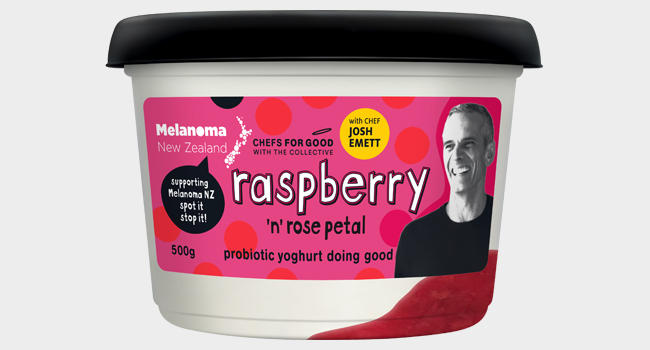 TO ENTER, click here