This new sparkling rosé wine from Squealing Pig is turning heads
Squealing Pig is a tale about a pig who wanted more from life than just his pig pen. Keen on wine, but not a fan of the boar that you get with it, he began his adventure in Marlborough and Central Otago, before travelling across the ditch to Australia and spreading his wings to other parts of the world.
Apart from making smokin' hot wine with a difference, it was his attitude that set the pig apart – he made sure he had more fun than anyone else doing it. His catch cry is 'Relax everyone… it's just wine'. These days all the hard work is led by young Kiwi winemaker Spring Timlin who looks to create wines that are fresh, food-friendly and a little bit unique.
Definitely not soft drops that skip daintily through the fields, Squealing Pig wines are approachable and easy drinking - fruit-driven, flavour-packed and best enjoyed young. Who's got time to wait five years with wines this good?... And the new Sparkling Rosé is no exception.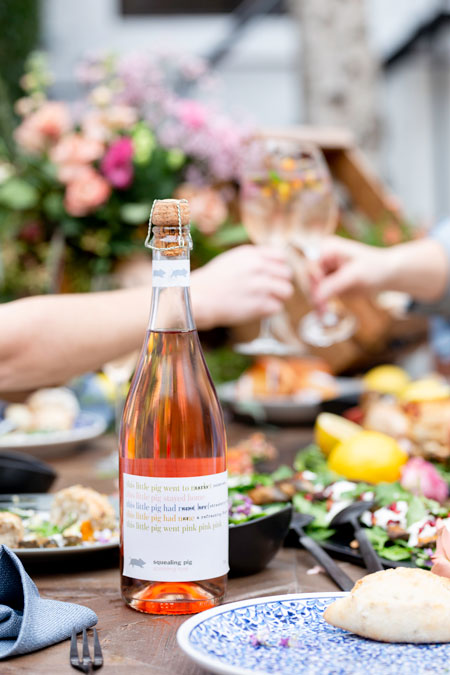 This refreshing Squealing Pig Sparkling Rosé is made from Pinot Noir and Chardonnay grapes grown in the South Eastern regions of the land down under Australia. With a perfectly pink beautiful pale salmon colour, it is a crisp, silky smooth style of Sparkling Rosé.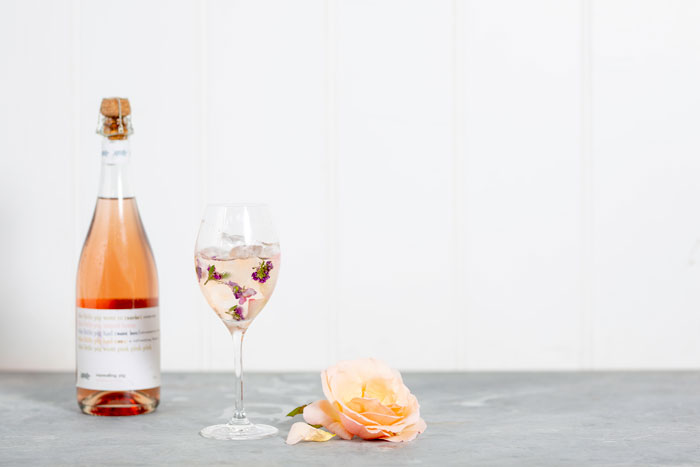 The nose is better than you could imagine brimming with aromas of red berry fruit and a hint of strawberry, combined with some biscuity notes from ageing on lees. The palate is ridiculously good layered and textured, finishing with a fresh and vibrant acidity. This is a wine that will knock your trots off stunning Sparkling Rosé will leave you squealing for more!
Serve chilled and enjoy now…or later with a bunch of your best buddies.

Food matches
Enjoy as an aperitif, or with a entire cheese platter

Movie matches
The Grand Budapest Hotel

Fashion matches
A brightly coloured potentially bedazzled? muumuu or linen shirt, in the late afternoon sun