The eyes of the nation might be firmly fixed on the rugby pitch – but in a very different field, New Zealand has already emerged victorious

Kiwi wines have had an incredible year on the world wine awards circuit, beating international heavyweights to bring home a variety of hotly contested titles. In the past, sauvignon blanc has typically taken centre stage, but this has truly been the year of chardonnay – with Church Road's stunning Grand Reserve winning over judges all around the globe.
Meet the wines the world has showered in gold (then put them to the only taste test that really matters – yours!)
Church Road Grand Reserve Chardonnay 2018

Frankly, we think the team at Church Road are going to need a bigger trophy cabinet. Their 2018 Grand Reserve Chardonnay just keeps racking up wins – both here at home, and on the world stage. A wonderfully contemporary Kiwi chardonnay, Church Road Grand Reserve features a core of ripe stonefruit, with notes of lemon, brioche and toasted nut supported by a silky, mineral acidity.
With a beautiful balance of raw power and exquisite finesse, it's a full-bodied, multi-layered masterpiece, and here's what it's won so far:
International Wine & Spirits Competition 2019 – Trophy
New Zealand has a proud history of victory at this major global wine competition, but pinot noir and sauvignon blanc have dominated the winner's podium in the past. The first Kiwi chardonnay to win the prestigious Mission Hill Chardonnay Trophy since 2013, Church Road Grand Reserve also received a hotly contested gold medal – one of just 10 awarded to NZ wines.
Six Nations Wine Challenge 2019 – Trophy & Best White Wine in Show
In this famous international contest, the world's six new world wine-producing countries submit their top 100 wines for blind judging. Church Road Grand Reserve was awarded both the 'Chardonnay Trophy' and the 'White Wine of Show' award.
New Zealand International Wine Show 2019 – Gold
2018 was the perfect year for Hawkes Bay chardonnay – a warm summer followed by mild harvest temperatures, leading to incredibly well-balanced fruit. Amongst a huge variety of well-crafted Kiwi wines, Church Road Grand Reserve was awarded gold.
Hawke's Bay Wine Awards 2019 – Gold
The 2018 vintage is the first time that chardonnay fruit has been harvested from the Terraces vineyard in the Tuki Tuki Valley. We reckon plenty more Gold will rain down on this winning corner of the Hawke's Bay region in future.
Church Road Grand Reserve Syrah 2017

Taking home a trophy from the world-famous Six Nations Wine Challenge this year, this elegant syrah has had a grand run of glory. Winning Gold in the Royal Easter Show Wine Awards isn't exactly something to be sniffed at either – though speaking of sniffing, this one's a wine to enjoy and experience with all your senses. Bursting with dark, berry fruit flavours and a sprinkling of peppery spice, it's a brilliant example of what careful hand-harvesting and small batch attention to detail can achieve.
Grown in low-cropping vineyard blocks for stronger, riper flavours, it's a world class wine. Hence the world sitting up and taking notice.
Stoneleigh Rapaura Series Chardonnay 2018

If you needed any further proof of Kiwi chardonnay's sheer brilliance, take a look closer to home. With an incredible triple victory in the New World Wine Awards to its name – Gold, Top Chardonnay, and Best White in Show – Stoneleigh Rapaura Series Chardonnay has taken the home shores by storm. It also won gold at New Zealand's biggest wine competition, the 2019 NZ International Wine Awards. With entries open to wines made in any country from any grape variety, it's a seriously significant win for a seriously good vino.
Delivering wow-factor flavour for little more than pocket change, it's an exotic drop full of luscious peach and stonefruit flavours. Subtle melon and tropical notes mingle beautifully with toasty oak aromas, delivering a rich, creamy palate with layers of complexity.
Montana NZ Collection Sauvignon Blanc 2018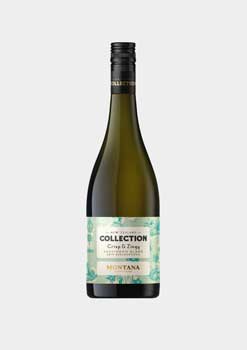 Also turning heads and tantalising taste buds at the NZ International Wine Awards was Montana NZ Collection Sauvignon Blanc 2018. With 'Crisp and Zingy' on the label, it's a promise of fresh flavours and plenty of searing sauvignon acidity – and we're pleased to say it more than lives up to expectations. The creation of master winemaker Laura-Kate Morgan, it's a lively drop full of ripe passionfruit, bruised basil and powerfully acidic citrus, with just a hint of tomato leaf. It's liquid gold – and the judges clearly agreed.
Nothing tastes better than victory – except award-winning wine, that is.