Wither Hills, south of Blenheim, turns 25 this year. To celebrate, we look at the history and careful craft of this former family winery
By the time Charles Bigg-Wither bought run no. 14 for his sheep in 1848, the M?ori name of the hills hugging the southern boundary of what is now Blenheim had already been lost to the annals of time. But it wasn't long before they took the name of this colourful English chap.
Fast forward almost 180 years and the Wither Hills in Marlborough are best known now for the vineyard of the same name at their feet. Founded by the Marris family in 1994, Wither Hills was soon lauded as one of the best boutique vineyards in New Zealand, thanks to the skill and tenacity of its winemaker. The Marris family have since moved on, but the philosophy has stayed the same – to make fresh and exciting wines that are true to the land where the grapes are grown.
"There are things you can tweak in the winery," says head winemaker Matt Large, who has been at Wither Hills for just over nine years. "But we are lucky in New Zealand to have great growing conditions that allow the fruit to drive the wine. We're quite hands-off in our style. We want to capture the vineyard so the wine represents where it has come from."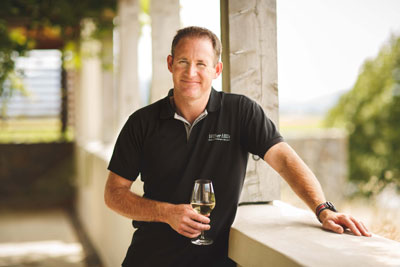 Even so, Matt says they aren't sitting on their laurels. He heads up a team of three winemakers and their focus is on innovation. "The world is constantly evolving. You can't 'just' make good wine," laughs Matt. "There's always an opportunity for experimentation, and we often try something adventurous on a small scale. If it works well, we introduce it into our bigger production runs."
For many years, Wither Hills has been making small run, specialist wines and releasing them under the Cellar Collection label. These experiments, and the way they are received, informs the wine-making practice for the company's more mainstream releases. "A few vintages ago we had a lot of rain. We noticed our sauvignon blanc had developed botrytis; a fungal infection on the grapes."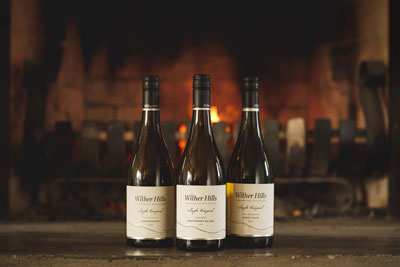 Although botrytis grapes are commonly used for dessert wine, sauvignon blanc isn't an obvious choice. "But we decided to see what would happen," says Matt. "When we pressed the grapes the juice was like syrup. The result, a delicious late harvest sauvignon. We took an opportunity and it paid off."
Working for a winery that produces pitch-perfect large runs and exciting small batches, it would be easy to laud your success. But Matt insists the best thing about Wither Hills is the people. "We're all so passionate and proud to make a product people enjoy," he says. "I've been making wine for 21 years, but I still get excited
each vintage."