Champagne, toasts and good times are unanimous with celebrations; and since it's Liquorland's 40th Birthday we thought it the ideal time for a refresher on what's so fab about fizz. 
Iconic Kiwi brand Liquorland is celebrating four decades in business this month, and they're celebrating with a ton of incredible specials and thousands of dollars in prizes to be won.
Since we're in the party vibe (and New Year is just around the corner), we thought it best to dive into a quick refresher on champagne lingo.
When we're talking about champagne, often what we mean is sparkling wine. And while the famous French fizz gets a lot of the glory – with good reason – many other sparkling varieties are delicious, versatile and often kinder on the wallet. Here's our guide to exploring the world of bubbles for all occasions.
Champagne
Champagne is only champagne if it comes from Champagne – its home region of France, east of Paris. That includes renowned names such as Möet & Chandon, Veuve Clicquot and Piper-Heidsieck, among many others. It must also be hand-harvested and undergo a second fermentation in the bottle, and it is only made from chardonnay, pinot noir and pinot meunier grapes.
While it tends to be saved for special occasions, you could argue the quality of champagne makes any day special, so you choose when the best time is to drink it.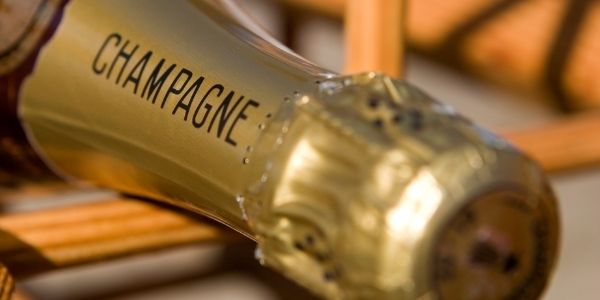 Méthode Traditionnelle
Méthode Traditionnelle means any wine made by the same traditional method as champagne, but not in that region. That means there are some very good méthodes out there, and price isn't necessarily a guide to the best wines.
Other Sparkling Varieties To Try:
Cava: This Spanish sparkling is made by the traditional method but uses different grape varieties. It has a similar, dry, flavour profile to champagne and is perfect for entertaining. Keep it Spanish and add it to a sparkling sangria.
Moscato: A sweeter, fruity Italian wine that comes with varying levels of fizz. Asti spumante is the fully sparkling version, while moscato d'asti is only slightly sparkling (or 'frizzante'). It works well with desserts, or try it with hot water, honey and lemon for a surprisingly refreshing tipple.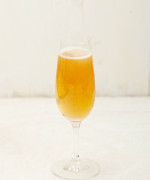 Classic Champagne Cocktail