The summer holidays are finally upon us. It's a time to sit back, relax and enjoy the finer things in life, like a good drink. But what to choose? Here Liquorland Toast lists their top five products to try this summer
Epic Mixed Six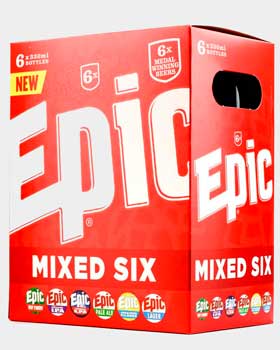 Gather your crew and offer up something to suit every beer drinker with this Epic Mixed Six Pack. Including Hop Zombie, Armageddon IPA, Thunder APA, Pale Ale, Awakening Pilsner and a Lager, it covers all your bases and you'll gain major brownie points with your besties.
Hendrick's Gin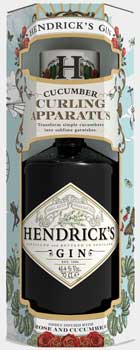 This unusual and aromatic gin is infused with the essences of rose and cucumber, supported by 11 botanicals from around the world. With a delicious floral aroma, this is one to impress your friends with. Oh, and if you get in quick enough, a new limited edition bottle comes with its own cucumber curling apparatus. What a delightful twist!
Dow's 10YO Tawny Port

Nothing says Christmas like a glass of good port. It's warming, it's sweet and it's making a serious comeback. If you thought this fortified wine was reserved for your grandparents' card nights, think again. Get on the bandwagon with Dow's 10-Year-Old Tawny Port, which also now it makes a sweet, sweet present for more than one family member.
Jack Daniel's Whiskey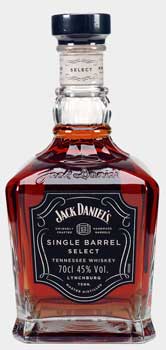 Of course, we couldn't leave Jack off the list. There's a reason that Jack Daniel's is the number one best-selling American whiskey in the world. And if you haven't tried Jack Daniel's Single Barrel Whiskey, trust us when we say you're missing out on some smooth, smooth flavour. With notes of caramel and spice, and some sweet aromatics, this Tennessee whiskey is sure to impress your tastebuds.
Veuve Clicquot Brut NV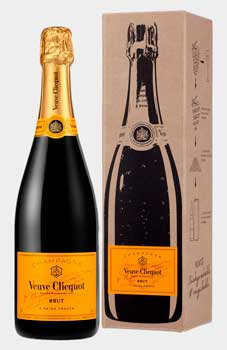 If you want to elevate your get-together, add a bottle of Veuve Clicquot. This French champagne is one of the world's most familiar bottles of bubbles. It's ever so slightly sweet and balanced with a clean acidity. This really is the epitome of elegance.