Spice up your life by winning one of three double passes to Auckland's Hot Sauce Festival, taking place on May 25 and 26
Attention spice lovers! You could find yourself devoting an entire weekend to hot sauce at the annual Hot Sauce Festival being held at Auckland's Sweat Shop Brew Kitchen in Freeman's Bay.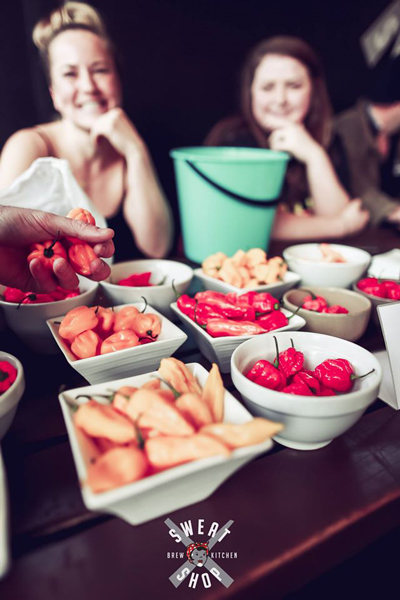 Over May 25 and 26, chilli heads can expect big heat, big crowds, and a big selection of matching beers brewed on-site. They will enjoy a smokehouse food menu crafted especially for the event, and even purchase any of the hot sauces on display.
Saturday 25 May leads with a chilli review from one of the world's most famous heat-seekers, Johnny Scoville from Chase The Heat. Shortly after, the NZ Chilli Eating Championship finals will see experienced chilli-scoffers and amateur rookies take on the world's hottest chilli, the Carolina Reaper. White Chapel Jak will be kicking off the afternoon dance floor, which continues late into the evening. On Sunday 26 May, things heat up in the Homemade Hot Sauce Competition, followed by Johnny Scoville returning for the Johnny vs World Chilli Challenge.
Across both days, the top hot sauce brands from New Zealand and beyond will unite to showcase their products.
To enter, click here