Get yourself in the draw to win packs of CaliWoods new Rose Gold Reusable Straws
By now you'll have heard that drinking your cocktails and mixed drinks through disposable plastic straws is a big environmental no-no. According to the team at CaliWoods Reusable Straws, every day the world throws away enough plastic straws that, if joined end-to-end, they would go around the equator 2.5 times. Every – single – day.
Fear not though, Kiwi brand CaliWoods is here to help tackle that alarming fact with their range of good lookin' reusable straws, which are made from food-grade stainless steel, are dishwasher safe and completely plastic-free.
New from CaliWoods, their Rose Gold Pack will make your drinks look amazing this summer, while helping the planet stay beautiful too, (RRP$24).
We're big fans of CaliWoods straws here at Liquorland Toast, and we reckon you will be too, so we're offering three lucky readers the chance to be one of the first in the country to get their hands on a pack of these eco-luxe CaliWoods Rose Gold straws (pictured below).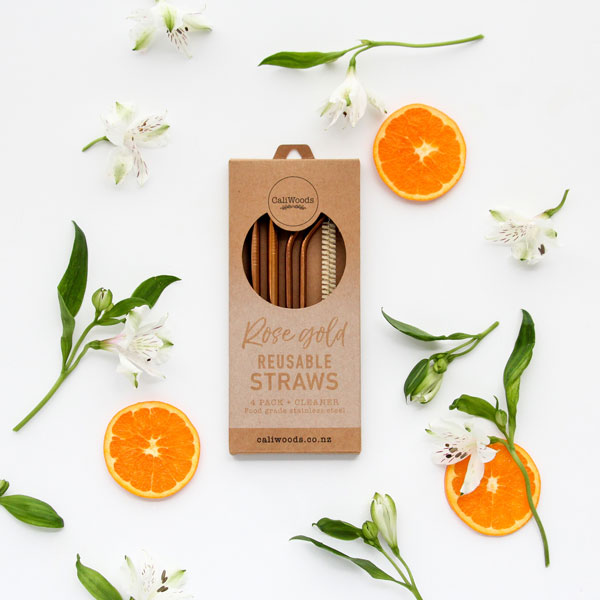 TO ENTER, click here