Blush Gin and 1919 Distilling have combined their passions for gin by forming one botanical-focused distillery, with big (albeit secret) plans on the horizon
Two Auckland-based gin distilleries are joining forces to push the boundaries of botanical bliss. Blush Gin and 1919 Distilling announced a formal merger recently and the lads are already concocting plans, although future projects are yet to be revealed.
"We don't want to give too much away, but this is an exciting time for both Blush Gin and 1919 Distilling," says Elliot McClymont of Blush Gin. "We have been shaping some pretty amazing products over the last few months.
"We are producing captivating spirits using locally sourced botanicals that we can't wait to showcase on a world stage."
Earlier this year, McClymont and Chris Thomas of Blush Gin met Soren Crabb of 1919 Distilling at Gindulgence, New Zealand's first gin festival. A friendship formed and the three were impressed with what the other had been creating.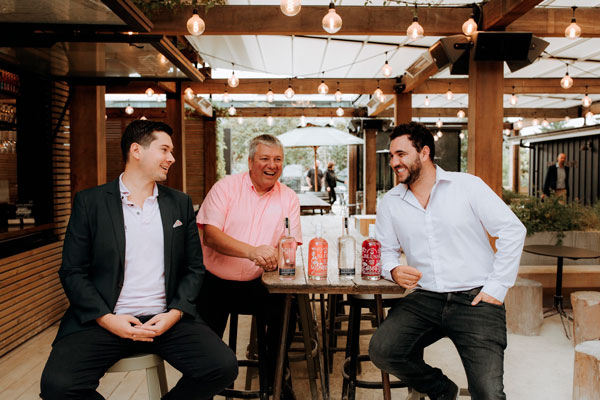 Thomas, McClymont and Crabb started bouncing ideas off each other and, after a few gins, the base of a notable partnership started to form.
"For small craft spirit producers, our main issue is that there simply aren't enough hours in the day," says Crabb. "You have to be incredibly passionate to build a brand from the ground up.
"By combining forces, we now have a team of three highly creative, motivated and passionate individuals working in synergy."
With their stand-out brands operating together, and new labels in progress, the boys describe themselves as market leaders in the boutique alcohol market.
A key factor that they say will ensure a commitment to the local distilling industry is their use of a 600L still that was custom built in New Zealand, and their commitment to using local botanicals, some of which include lemons, oranges, rhubarb, boysenberries, honey and more.
"We believe in keeping things Kiwi and by owning our own distillery we can assure quality in all of our products," says Thomas.
Expect to hear more from this exciting new partnership over the coming months.