Make the most of the Easter long weekend and treat yourself to this deliciously refreshing cocktail and its equally divine food pairing
Easter isn't just for the kids! Take the time this Easter weekend to get into the kitchen and indulge with this fun Cointreau Grapefruit Fizz and scrumptious Chocolate and Pear Tart. Full of perfectly balanced tangy citrus flavours, this cocktail is simple to make and is perfectly complimented by the sweetness of the tart.
Cointreau Grapefruit Fizz
Serves 1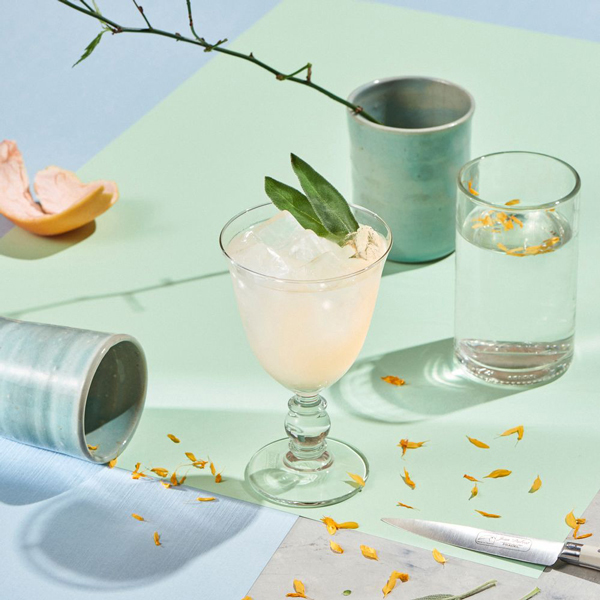 30ml Cointreau
10ml fresh lime juice
East Imperial Grapefruit Soda
Sage Leaves to garnish (optional)
Method
Mix the first two ingredients together and top with soda. Garnish with sage leaves.
Food Match: Chocolate and Pear Tart
Serves 12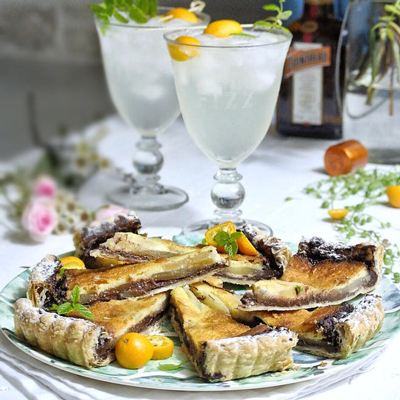 1 puff pastry sheet
3 pears
200g dark chocolate
1 egg
200ml cream
30g sugar
30g ground almonds
Method
1. Preheat oven to 180 degrees celcius. Melt the dark chocolate in microwave or gently on stovetop.
2. Place puff pastry in a cake tin and use a fork to prick the base.
3. Peel and de-seed the pears, slice into strips.
4. Pour chocolate onto pear base then cover with pear strips.
5. Whip the egg with the cream, then add the ground almonds and sugar. Pour this mixture over the pears.
6. Bake for 35min.