The evening is nearly over, and you're ready for something special to bring it to a close. These drinks are designed to finish your night with finesse
You've made the cocktails, enjoyed the canapés, had some fantastic wine matches with your meal, and it's time to sit back and enjoy the rest of the evening.
Traditionally, after-dinner drinks were known as a 'digestif' – a drink made with special herbs and spices designed to help aid digestion. Over time this has evolved into spirits with a smooth finish, that's designed to send everyone home happy and replete.
So once the candles are down to the last few centimetres, we've put together a list of some of the best beverages to sit back and enjoy before the night's end.
African Delight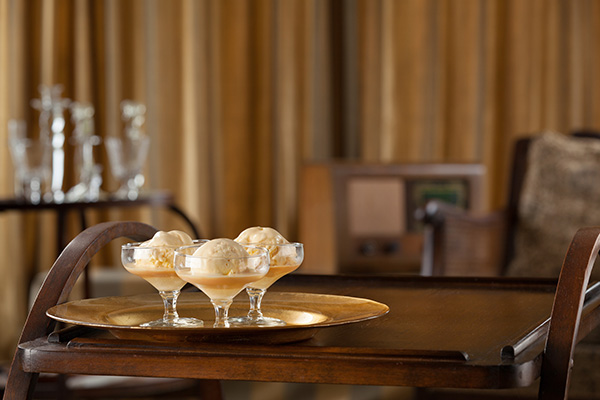 Made from the fruit of the African marula tree – locally known as the Elephant Tree or Marriage Tree - this creamy South African liqueur is delicious as a simple drink on the rocks. If you want to make a bit more of a meal of it, mix two shots of Amarula with a couple of scoops of ice cream and half a cup of cream in a blender and serve in glasses with a whizz of whipped cream and a last drizzle of Amarula over the top. Amarula Vanilla Spice 700ml RRP $33.99.
Cream of the Irish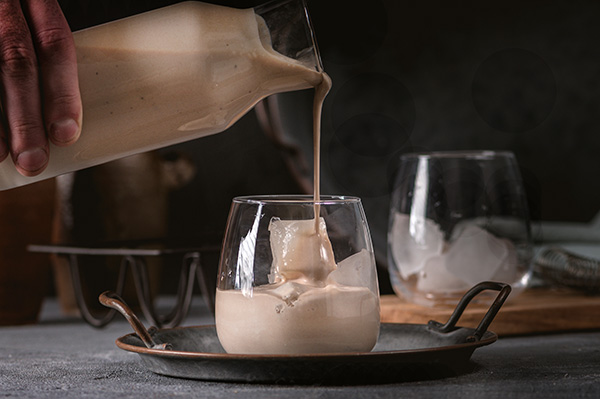 Arguably the most famous of all liqueurs, Baileys has been a staple in many people's drinks cabinets (or fridges) since its creation in 1974. Made with Irish whiskey and cream, it doubles up well as a simple sauce to pour over ice cream or cake, and makes a great ingredient in recipes too. If you're enjoying a shot at the end of a meal, add a couple of ice cubes, and serve alongside a coffee. Baileys Original Irish Cream 1L RRP $42.99
A Tale of Amaretto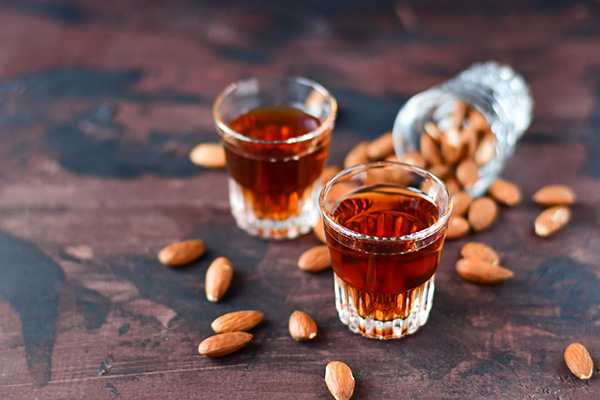 This sweet almond flavoured amber liqueur from Italy one of the oldest known drinks in the world, and is primarily made from either apricot stones or almonds, or both. Disaronno Originale Amaretto is generally accepted to be the first amaretto – as the story goes, the artist Bernadino Luini worked closely with a model to help him paint a fresco of the Madonna in Saronno, Italy. As the months passed, the girl fell in love with him, and in 1525, to show her love for the artist, created a sweet almond-flavour liqueur from the trees growing in her garden. It's a lovely tale to tell over a shot of this drink, which works beautifully with cheeses. Disaronno Originale Amaretto 700ml RRP $52.99.
Pass the Port
Forget dragging the dusty bottle out from the bottom of the cupboard; a good port wine is a thing of beauty, designed to be savoured. Port is rich and complex, and can have layers of caramel, vanilla, butterscotch and fruit. Port should be drunk at room temperature, and is at its best when poured into a decanter; don't just tip it up, as there will be a little sediment at the bottom of the bottle, which you don't want. Taylor's is one of the world's most iconic port producers; you can't go wrong if you serve one of their Tawny ports with a range of rich cheeses – it works particularly well with blue veined cheeses and camembert. Taylor's Fine Tawny Port 750ml $35.99.
The Beauty of Brandy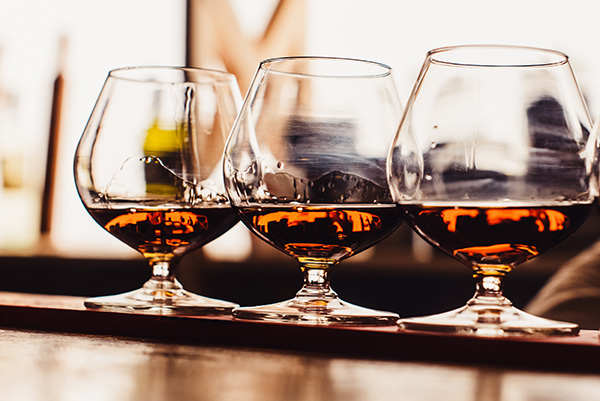 There's something deeply comforting about sitting back in your chair, your hand curled around a large brandy as you muse on life in general. Whether you like your brandy fresh and floral, or hefty with tobacco notes, brandy should always be served in a brandy snifter, with no ice or mix. A brandy glass has a wide bowl and short stem, and narrows at the top; it is designed to direct the brandy aroma to your nose, and to exactly the right part of your tongue. Leave the brandy bottle open for around an hour before drinking, and warm it in your hands before drinking in small sips. St Rémy Authentic Brandy VSOP 1L $51.99.