An attention to detail and a deep reverence for Japanese nature define House of Suntory's next generation of craft spirits
Craftsmanship is at the core of all of the House of Suntory's portfolio and its modern lineup is no exception: introducing Roku Gin, Whisky Toki and Haku Vodka.
Each meticulously created spirit will take you on a journey through Japan, through methods honed from years of masterful practice. The premium products of this next generation are a modern and vibrant expression of Suntory's key philosophies - a rich cultural experience focusing on quality, but with the dynamism of unbounded creativity.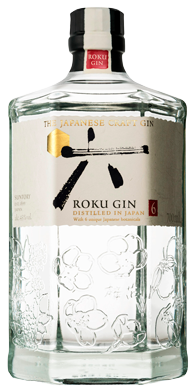 Sakura Leaf and flower, gyokuro and sencha tea, sansho pepper and yuzu - these six Japanese botanicals ('roku' means 'six' in Japanese) are harvested during their ideal seasons and are combined with eight other botanicals to create a unique, deliciously balanced gin.
Tasting notes: Floral and sweet aromas of cherry blossom and green tea are followed by a complex and multi-layered, yet harmonious, palate of botanicals. Refreshing yuzu provides a silky smooth texture and sansho pepper adds a hint of spice.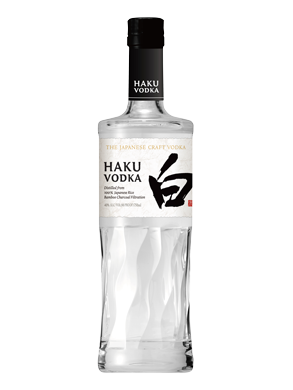 Made with 100 per cent Japanese white rice and filtered through bamboo charcoal, Haku Vodka is a masterfully clear, clean and luminous vodka. 'Haku' means 'white' in Japanese, but can also be read as 'brilliant' - both are equally fitting descriptions.
Tasting notes: A delicate floral aroma of rice leads to a rich flavour that slowly envelops the mouth with a natural sweetness and finishes smooth and sophisticatedly, thanks to the bamboo charcoal filtration process.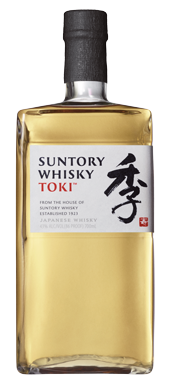 Old meets new in this blended whisky. It has all the smoothness associated with Suntory blends, but challenges the traditional hierarchy of malt and grain whiskies in delightful harmony.
Tasting notes: Smell basil, green apple and honey in the glass before letting the palate explore grapefruit, peppermint and thyme notes. Finishes subtly sweet, with a hint of spice.