Gin is the spirit of the moment, loved for its aromatic flavours and the endless taste possibilities it offers. We explore the rich history and modern renaissance of this exotic, delicious spirit
By Anna King Shahab
Perhaps no other spirit offers a taste that's as rich in history, heritage and infamy as gin, which runs the spectrum from the disreputable gin houses of 1700s London to the glitzy elegance of the modern-era cocktail scene, with a slight detour for homemade "bathtub gins" during the prohibition era.
The Making of Gin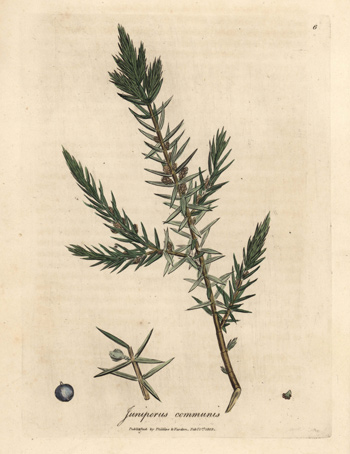 Gin is essentially a neutral spirit flavoured with ingredients derived from nature: "botanicals" in gin lingo. Whereas many spirits such as Scotch, bourbon and tequila are quite strictly defined by process, what makes a gin a gin is pure flavour: a true gin should taste predominantly of juniper (pictured) – in gin lingo again, it should be "juniper-led".
A gin may be simple or complex in flavour. As well as juniper, gin-makers can add any number of other ingredients to the plain spirit to create the exact flavour profile they're aiming for: citrus peel, angelica, coriander, anise, orris root, cassia bark and cucumber are all popular additions, but there's really no limit to what gin-makers can play with. The delicious Harris Gin made on the Isle of Harris uses kelp foraged from the isle's windswept beaches.
Types of Gin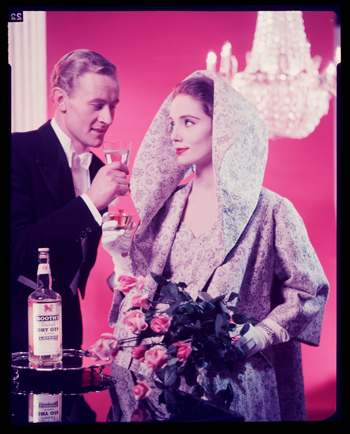 The oldest gins are "genever gins", made from fermented grain that's mash distilled in a copper pot with juniper berries. The not-very-well-regarded compound gin is a neutral spirit with flavours (sometimes artificial) added before bottling. A standard distilled gin is one where a neutral spirit is infused with botanicals and redistilled – in a copper pot or stainless steel column still – then bottled. More regulated is "dry" or "London gin", which must come in at a certain alcohol content, be made with all-natural ingredients and have nothing but minimal sweetness added after distillation. (London Dry Gin, pictured 1960s style)
As gin continues to grow in popularity, with many boutique producers springing up, many sub-categories of gin are forming. One for those who are keen to sprout a few hairs on the chest is "navy strength gin", which gets as diverse as you like in terms of flavour but is defined by its hefty 57% alcohol by volume.
A Bit of History
We tend to associate gin with England, but around a century before juniper fever gripped that nation, gin was an established medicinal tipple in the Netherlands as far back as the early 1600s. English soldiers fighting in Central Europe in the Thirty Years War brought "Dutch Courage" back with them and distillation in England began. Over the next few centuries gin was at the centre of many political and societal goings-on, thanks to thousands of gin palaces across London in the mid-1800s, which were largely unregulated, and glittered with gas-lamps that lit the spread of what became known as "mother's ruin".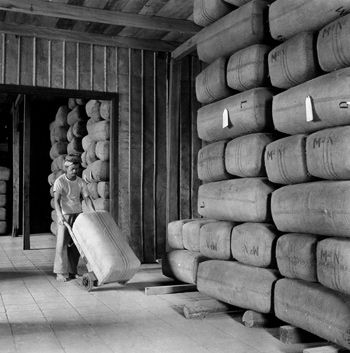 Around the same time, the British were staking their claim in India, where malarial mosquitos were a bit of an annoyance. To make the very bitter anti-malarial quinine palatable, the Brits added a blend of sugar, lime, water and gin, (pictured, dried chinchona bark in Indonesia, ready for the extraction of quinine). The original gin and tonic was born, and issued as a ration to its Empire's soldiers. Today's tonic water contains less quinine than in the era of the British Raj, but the G&T remains the most classic gin cocktail.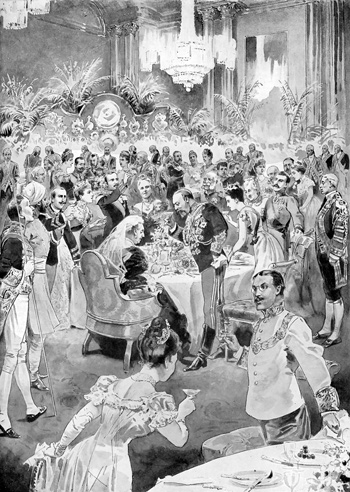 Sadly none of the glitzy gin palaces survive today, and we don't tend to need gin-laced doses of quinine, but the romance and history lives on in our continuing love affair with this complex, aromatic spirit. (Pictured, diamond jubilee celebrations for Queen Victoria, Empress of India)
Today, gin distilleries are mushrooming in all corners of the world. Gin-makers large and small have picked up on the market's yen for hand-crafted examples that tend towards more complex yet subtle flavours, and less of the juniper-heavy gins that have gone before. Modern gin cocktails take creative inspiration from the botanicals found in whichever gin is being used, and tonic is no longer the sole domain of big soft-drink companies – brands such as East Imperial, Quina Fina and Fever-Tree make artisan tonics with premium ingredients including interesting citruses like yuzu and grapefruit. The juniper chronicles continue, and gin will be making history long after we've sipped our last Tom Collins.
Photography: Gettyimages

TOAST'S TOP GINS

BOMBAY SAPPHIRE
This light London dry style gin is made with a combination of 10 exotic botanicals including almond, liquorice, angelica and coriander. These are vapour infused to achieve bright, vibrant flavours. RRP$52.99, 1L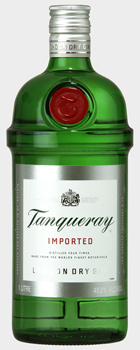 TANQUERAY LONDON DRY GIN
Created in London in 1830, Tanqueray continues to be made with one of the original stills, and while the recipe is a secret, it's known to contain notes of coriander and liquorice. RRP$55.99, 1L

ROGUE SOCIETY GIN
This homegrown Auckland gin is made with 12 botanicals including nutmeg, cardamom, cloves and orange peel and has a light, floral taste with a spicy finish. RRP$79.99, 700ml
?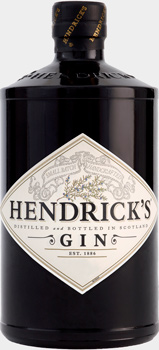 HENDRICK'S GIN
Made in small batches in Scotland, Hendrick's Gin combines two different distillations plus rose and cucumber for a complex flavour and a clean, smooth finish.
RRP$109.99, 1L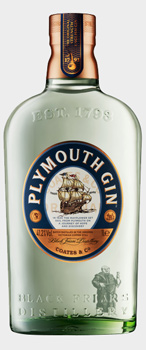 PLYMOUTH GIN ORIGINAL
Since 1793, Plymouth Gin has been created in the world's oldest working gin distillery with the same seven botanicals. It has a smooth, full-bodied taste and an aromatic finish. RRP$82.99, 1L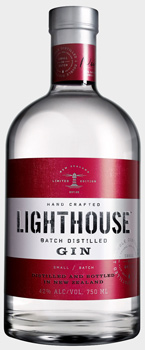 LIGHTHOUSE GIN
A homegrown gin from Martinborough, Lighthouse is made with Wairarapa spring water and botanicals such as New Zealand naval oranges and Yen Ben lemon zest. RRP$74.99, 750ml
?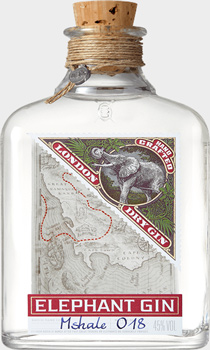 ELEPHANT GIN
Handcrafted in Germany, Elephant gin is made from African native botanical ingredients such as baobab and the herb lion's tail, in addition to the usual juniper and orange peel. RRP$79.99, 500ml