Everything you ever needed to know about cognac, like how it's different to brandy, what "V.S.O.P" and "XO" mean, and how to enjoy it during summer
As champagne is to bubbles and scotch is to whisky, cognac is to brandy.
Unlike brandy (a.k.a distilled wine), cognac is made exclusively from specific white wine grapes grown only in the Cognac region of France, and must be twice distilled in copper pot stills, and aged in oak barrels for at least two years with wood sourced only from the Tronçais and Limousin oak forests for extra flavour. (Pictured below: barrel aging at the Rémy Martin distillery in Cognac)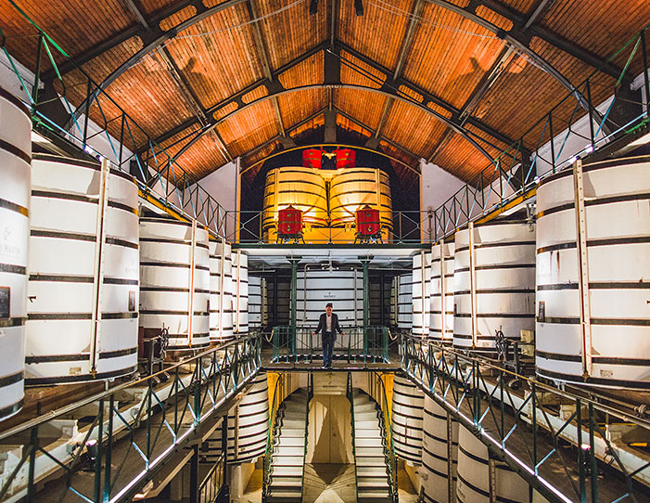 During each cognac distillation, the first and last results are discarded to capture only the balanced "heart". The resulting spirit is called the eau-de-vie, or "waters of life". Twelve kilos of grapes are required to produce a single litre of eau-de-vie, which has an alcohol component of around 70 percent.
The Cognac region is divided into six growing regions (crus) based on their soil features. Grande Champagne and Petite Champagne are two of these crus, and considered to produce the crème de la crème of cognacs.
DIFFERENT CLASSIFICATIONS
Cognac can be found in three different classifications, here's what those little letters actually mean…
V.S (Very Special) is a cognac whose youngest eau-de-vie is at least two years old
V.S.O.P stands for Very Superior Old Pale and means the eau-de-vie is aged for a minimum of four years
XO (Extra Old) or Napoleon designates a blend in which the youngest brandy is stored for a minimum of six years
SUMMER SUGGESTIONS
Not just for winter, cognac is a beautiful spirit to enjoy at all times of the year, and in spring and summer is particularly enjoyable drunk over ice or mixed into cocktails like the French Mule (recipe below).
COGNAC TASTING NOTES
Rémy Martin is a cognac house that was founded in 1724, and has been run by the same two families for almost 300 years. Rémy Martin specialises in Cognac Fine Champagne, meaning it uses grapes only from Grande Champagne and Petite Champagne, the two most sought-after growing areas of the region, which produces the most aromatic grapes.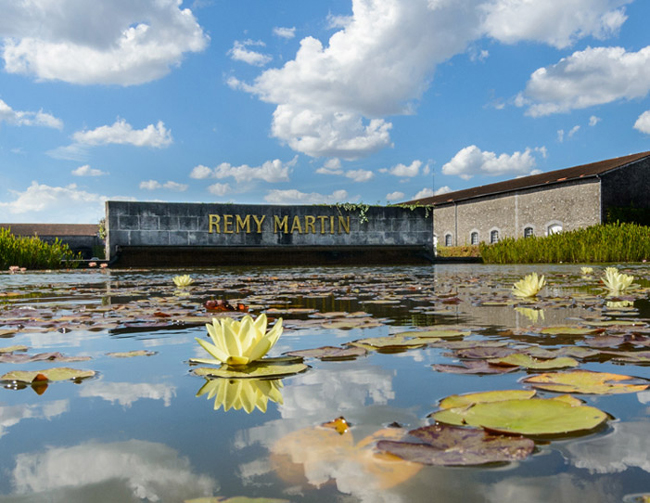 RÉMY MARTIN V.S.O.P
Displaying Rémy Martin's signature cognac style which is created by traditional distillation on the lees (with the residual yeast) in small copper stills, this gives the cognac a harmony of powerful and elegant aromas.
SMELL: vanilla, ripe apricot, baked apple, elegant florals
TASTE: ripe fruit, floral characters, subtle liquorice, oak notes
FINISH: silky texture and a rich velvety finish
SERVE: straight, over ice or in cocktails like the French Mule (recipe below)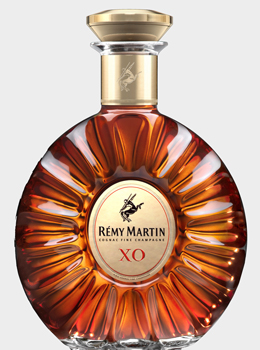 RÉMY MARTIN XO
Made with an expert blend of up to 400 different eaux-de-vie, you'll discover a full aromatic and complex Fine Champagne cognac with a wide spectrum of aromas and flavours.
SMELL: late summer fruits, rich floral notes of white flowers like jasmine
TASTE: juicy plums, candied oranges, hints of hazelnut and cinnamon
FINISH: extreme velvety smoothness, fruitiness and opulence with amazing length
SERVE: straight or over ice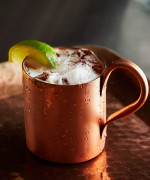 French Mule