It's been 25 years since almost 100 Kiwis braved high seas, wild winds and French gendarmes to protest French nuclear testing at the Mururoa Atoll in 1995. Steinlager worked with two of these men to bring the Peace Flotilla story to life again.
With the America's Cup just around the corner, we're once again looking out onto our beautiful seas, appreciating this beautiful place we call home. And if it wasn't for the actions of a few everyday Kiwis, this may never have been a reality.
Despite stirring up enough international media coverage to force the French into the UN's comprehensive test ban treaty, with no testing in the Pacific ever since, many of the Peace Flotilla stories remain untold.
Sharing one of the many journeys 25 years on are Dan Salmon and Marty Taylor, two Kiwi blokes who joined a group and set sail aboard the Chimera all those years ago to unknowingly become embedded in New Zealand's history.
Both university students and aspiring filmmakers at the time, the two men weathered treacherous storms and over 6,000km of sailing to join a rag-tag fleet of 14 New Zealand ships at the Atoll. After a nail biting eight-hour paddle on a small pink kayak in the dark, Salmon was arrested by French military and held captive for two days.
Inspired by the men's captivating story, Steinlager worked with the pair to bring the Peace Flotilla story to a new audience of Kiwis. The iconic beer brand recruited another Kiwi icon, director Lee Tamahori, to share one of New Zealand's finest moments in history in a 90 second film to be used across cinema, TV and the brand's social channels.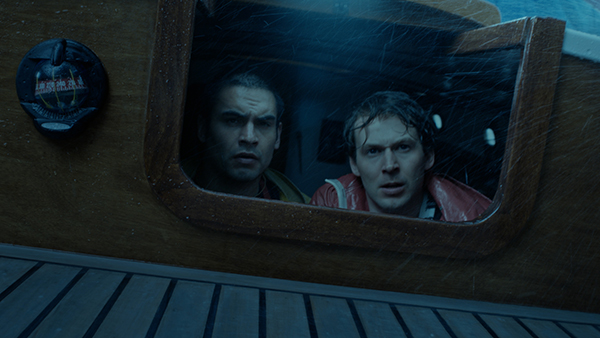 Geoff Kidd, Senior Brand Manager for Steinlager, says: "We are a nation that prides ourselves in standing up for what we believe in. We feel so strongly about equality and fairness that we'll stand against the whole world if we think it is the right thing to do.
"It's been 25 years since those brave Kiwis took to their boats to protest the nuclear testing at Mururoa Atoll and as champions of New Zealand's finest, the team at Steinlager are proud to bring it to life," says Kidd.
Dan Salmon, one of the people whose experiences informed the campaign, says: "After all these years, it's fantastic to see this chapter of our history celebrated. When we set sail, I was only 25 years old, it was an incredibly formative experience. Being part of the Peace Flotilla is something I'll always cherish.
"For me, the original Peace Flotilla captures the spirit of who we are in Aotearoa New Zealand," says Salmon. "We'll take on pretty much anything, including spending months at sea in small yachts to stare down a global nuclear power. It's part of who we are and I'm really pleased to be sharing that story 25 years later in this film."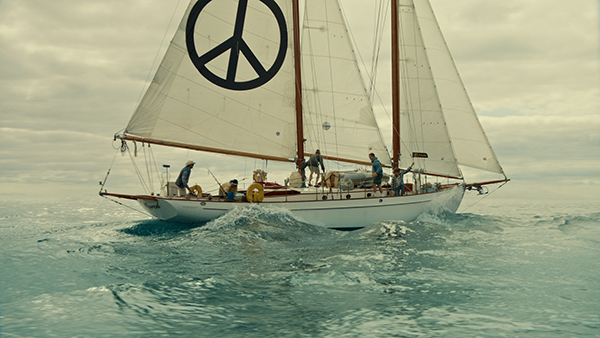 Steinlager has a long and proud history of championing New Zealand's finest stories. Since it was introduced to New Zealand beer drinkers in 1958, Steinlager has been associated with many of the country's greatest moments, from the long-term support of the All Blacks to international and national yachting events, and world record breaking freediving exploits.