It's party time at Liquorland, as they celebrate 40 years in business – and the brilliant people who serve you. We chat to Sharon from Liquorland Taupō about how Liquorland has changed throughout the years.
Liquorland Taupō's owner-operator Sharon Wiggins has been working for the company since May 2004. Back then, her little hatchback Suzuki Ignis was painted yellow and red, which were Liquorland's brand colours at the time, and had the old 'laws of the land' slogans painted across the back.
"One of the slogans at the time was something like, 'Why only buy as much as you can carry because we'll carry it to the car for you?' While that's no longer the motto, I do still carry bottles to the car for customers," says Sharon.
"It's little touches like that that make people enjoy their experience. If someone is buying a gift, I always offer to wrap it for them – and tell them to pretend they wrapped it themselves. And if a customer tells me it's their birthday, I try and write it down so I can remember for next year."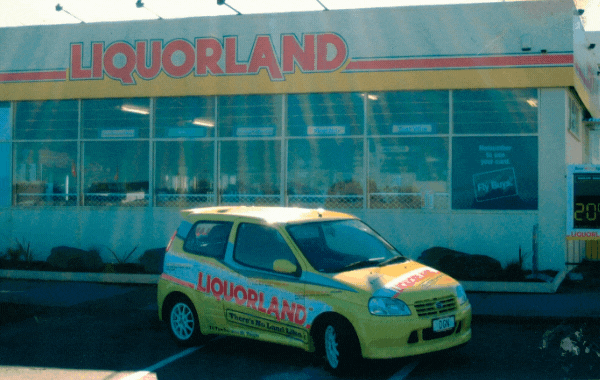 She says the green and black uniforms, part of the company's continued "smartening up" and modernisation, are a lot more flattering than the old yellow and blue polar fleeces of 17 years ago.
"When I started, the gins took up one bay in the store. Now we have four bays just for gin, one of which is entirely for New Zealand-made gin," says Sharon. "There weren't many RTDs at the beginning – we had a few, like Bacardi Breezers, Woodstocks, Purple Goannas and KGBs. But now tastes have completely changed. RTDs aren't just for the 20-year-olds anymore, and a lot of the options are more health-conscious."