DB Breweries has announced an array of new sustainability targets, celebrating the news with a great new look for sustainable brand Export
DB Breweries has announced a bold array of new sustainability targets set against ambitious timelines to ensure environmental, social and responsible sustainability across all its operations.
The news coincides with a brand new look from sustainable Kiwi beer brand Export that builds on its history as an innovative and environmentally-friendly beer. The beer that brought you Brewtroleum and Beer Bottle Sand has taken its commitment to innovation up a level by ensuring its packaging is as sustainable as its bold initiatives.
The change sees Export bottles swap from plastic to paper labels, and shift to locally-supplied carton board boxes in a move that will make its packaging 100 per cent recyclable and will decrease the brand's total carbon emissions. The reduction is significant - the equivalent of approximately 600 return flights from Auckland to Queenstown per year.
The change to the Export packaging is just one of DB Breweries' changes in a bid to source 100 per cent of its energy from renewable sources; to reach zero waste to landfill in production, and to balance 100 per cent of the consumed volume of water that the company uses by 2030. DB Breweries' 2020 Sustainability Report, released in April 2021, outlines plans for further action and radical reform by the business on climate change.
To help achieve the ambitious new water balancing goals, DB has announced a major new partnership with The Nature Conservancy (TNC), a science-based global environmental non-profit whose mission is to conserve the lands and waters on which all life depends. The organisation is focused on incorporating nature-based solutions to tackle environmental issues and leverage their partnerships to influence global decision-making.
DB has committed to be a long term investor into The Nature Conservancy's Waikato Water Catchment Care project. DB will be one of the founding partners of the project, which aims to support Iwi and community conservation aspirations in the Waikato catchment.
DB's contribution will initially help to fund the research and design elements of the project, and longer term the fund will look to help implement projects throughout the entire Waikato River catchment and deliver long term water quality benefits to the river system and wider Auckland region.
"We are committing to a new array of environmental targets to reach carbon neutrality, zero waste status and net positive water impact that coincides with Heineken's new global commitments," says DB Breweries' managing director Peter Simons. "We believe that, as a brewer, we need to make meaningful changes to actively reduce our carbon footprint by taking real action and not just buying carbon offsets."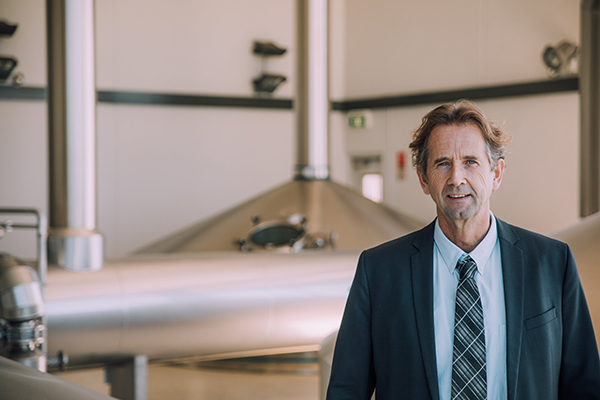 In addition to environmental targets, DB has also set strong commitments around social and responsible sustainability.