Christian Newman takes us through his making and shaking home bar essentials.
Christian Newman (@lovefromyourdads on Instagram) is known for his fun family antics, surrogacy and adoption advocacy, services to the fire brigade, being co-daddy to his gorgeous children, and his fabulous flair for cocktails – namely a solid margarita!
So what are his must-haves when it comes to entertaining at home?
1. Super-Stylish Cocktail Shaker
"I can't go past a good cocktail shaker, for obvious reasons!"
2. Impressive Ice
"Giant ice moulds are a bit fancy and elevate a cocktail like you are in some fab New York skyline bar."
3. Citrus Garnish
"I love a good garnish. Dehydrated lemons and limes are so easy, look fab, and add an aroma to the drinking experience too."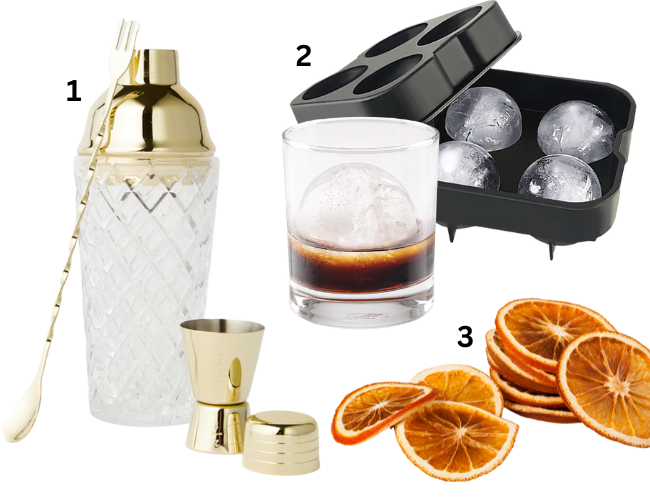 Above: 1. Cellar Luxe Cocktail 3-Piece Set from Farmers, RRP $79.99, farmers.co.nz; 2. Drinks Plinks Sassy Spheres Ice Shapes, RRP $32.00, teapea.co.nz; 3. Dehydrated Oranges, stock image.
And what about Christian's go-to spirits? His top three are listed below: