Stuck for ways to tell Mum how much she means this Mother's Day? We've got a few ideas to help with that
This year, Mother's Day in New Zealand falls on May 9th. Whether you're making it a special day for your mum, step-mum, mum-in-law, baby mumma, foster mum or someone who'll always be Mum in your eyes, it's the one day of the year that is all about her. No washing, cleaning, tidying, taxiing or general humdrum today; today, Mum gets a day off!
Say it with bubbles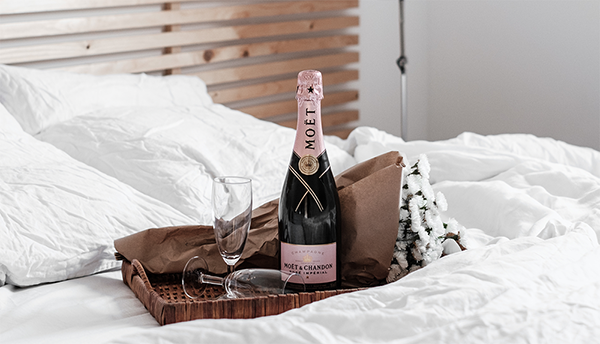 Start Mum's day in style with breakfast in bed, accompanied by a glass of something special. Moët & Chandon Rosé is the ultimate message in a bottle to show your appreciation this Mother's Day. Celebrate Mum with this radiant Rosé Champagne, the perfect accompaniment to breakfast in bed.
Oyster Bay Sparkling Cuvée is an elegant cool climate bubbles, with radiant lime, citrus and white peach. Crisp and refreshing, this is a great breakfast bubbles served with fresh fruit, smoked salmon and toast.
Love a lunch
Lunchtime is always a popular time to show Mum how much she means to you. RTDs are a lovely way of giving her something refreshing, while not sending her off to sleep! There's a massive range in the Liquorland cool room for you to choose from, depending on her tastes. A couple of recent popular additions to the RTD stable include Odd Company's 'Random One', the Raspberry and Pomegranate flavour; Major Major's brand-new Whisky & Apple flavour; if you're after something lighter in alcohol, carbs and calories options include Scapegrace's delicious Cucumber & Mint Vodka Soda. Let her relax and enjoy while you whip up her favourite meal.
Many mums love a beer too, so make sure she has a beer no-one else can claim they 'accidentally' drank while she wasn't looking! Garage Project are well known for their awesome artwork as well as their tasty beers, so giving her a Garage Project mixed six-pack is guaranteed to stand out in the fridge as Just For Mum Only!
If you're looking for a wine match for your superb cooking creation, there are plenty of options at your local Liquorland. Camshorn's fruity Pinot Gris, or a Giesen Chardonnay, is lovely if you're putting together a snack plate or light lunch. You'll rarely go wrong with a wine from the Villa Maria or Roaring Meg ranges, while the Sarah Jessica Parker Rosé is the second release in the Invivo X Sarah Jessica Parker Wine Collaboration. It comes from the South of France and has been crafted in partnership with a family estate from Provence, Sarah Jessica Parker (SJP) and Invivo & Co. It's a wine that can be serious but is also seriously fun and a great recommendation as a gift for Mum.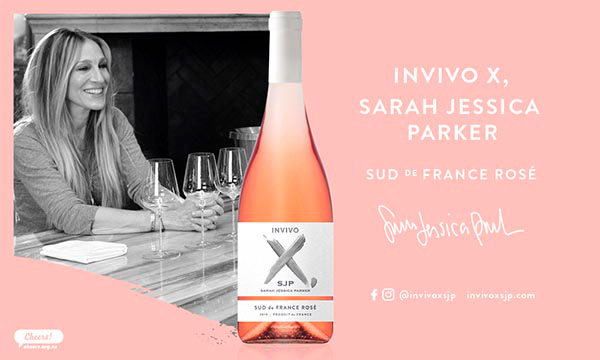 Gorgeous Gifts
If you're not up to much in the kitchen, there are plenty of options when it comes to gifts. Depending on your mum's favourite flavour, the sky's the limit when it comes to giving a bottle of spirits. One of the smash gin hits of the year so far, Dancing Sands' Sauvignon Blanc Gin is the world's first New Zealand Sauvignon Blanc gin, made from vacuum distilled wine and blended with Dancing Sands Dry Gin. If Mum likes her gin citrussy and bright, Malfy Gin Rosa is made with sun-ripened Sicilian pink grapefruit, grown in citrus groves on the Mediterranean coast. Perfect for autumn is Bombay Bramble, with the flavour and essence of super ripe blackberries and raspberries.
Rum-loving mums are also in for a treat if you're heading into Liquorland. If you're not sure what she likes, Appleton Estate's range of premium Jamaican rums are a great bet, with different aged rums that work perfectly in cocktails and on their own. Looking for something a little different? Stolen Smoked Rum is aged in ex-whiskey barrels made from American oak, then flavoured with Arabica coffee beans, fenugreek seeds and vanilla beans, before being smoked in American hardwood, creating a roasty, caramel and smoky rum with a wonderful heady aroma.
Whatever else you get up to this Mother's Day, remember to give her the most important gift of all - just say "thank you".