Proudly presented by Liquorland, Beervana returns on 18 and 19 August this year, with more than 70 local and international breweries taking part in the event at SKY Stadium in Wellington.
Each year up to 16,000 beer fans make the pilgrimage to Beervana to sample some of the 400 brews on offer.
With live sound stages, roaming street performers, delicious food stalls, and incredible brewery stands, Beervana is the ultimate celebration of the skill and creativity of New Zealand's brewing industry", says Beervana Manager Ryan McArthur.
"Last year we had a Dunedin pub from the team at Emerson's, a jailhouse from Three Sisters Brewery, and Mean Doses had a very cool laser light display."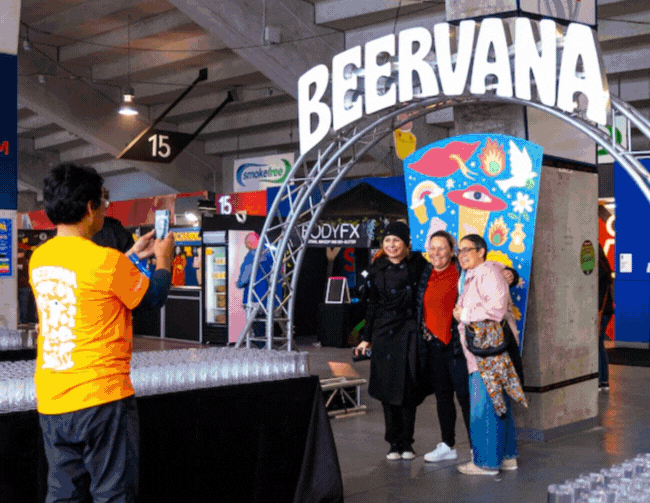 "I know many beer fans will be looking forward to getting together to support and celebrate their favourite local breweries this year, " he adds.
There's more to the festival than beer, says Ryan. "We welcome everyone from the beer curious to full-blown beer nerds".
Non (or yet to be converted) beer drinkers are catered to with cider, seltzer, beer cocktails and hard ginger beer available. Beervana has also seen a growing number of non-alcoholic beers on offer.
The top notch-brews on offer at Beervana can be matched with incredible food on offer, including Boulcott Street Bistro, House of Dumplings, Soul Shack, and Wilson's BBQ.
The return of Hop Federation's Crayfish Cheese Rolls is also expected to be a fan favourite again in 2023.
General release tickets are on sale and start from $49.50pp, with fan passes for multiple sessions ranging from $88 - 130. Group discounts and corporate hosting packages are available, with prices starting from $43pp for groups of ten. For more information, visit
www.beervana.co.nz
Want more beer news? Click here.