Go beyond the usual boozy trifle this Christmas with these tasty dish ideas made with beer and cider
If you're anything like the Liquorland Toast team's nannas, you love nothing more than a trifle loaded with brandy. And that's cool, but there's more to opening up the liquor cabinet this Christmas than trifle. Try these fantastic ideas for dishes made with beer and cider to lift your game this crimbo…
Turkey Beer Gravy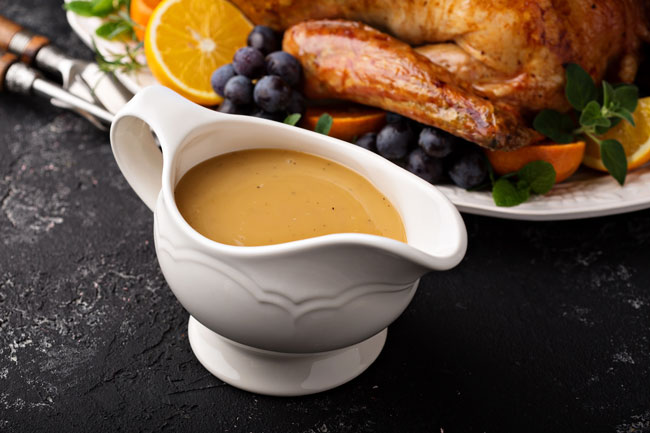 First, the beer: We love using Heineken in this recipe because the sweet malty cereal flavours and hoppy bitterness really give the gravy good body and depth.
How to: Get those juicy pan drippings over a medium heat and add 2 tablespoons of flour for every 2 tablespoons of drippings. Stir until smooth then gradually add 1 cup of Heineken Lager and 1 cup of chicken stock. Continue stirring until thick and then add salt and pepper to taste.
Heineken RRP$16.99, 6 pack 330ml at Liquorland stores nationwide

Cider Glazed Ham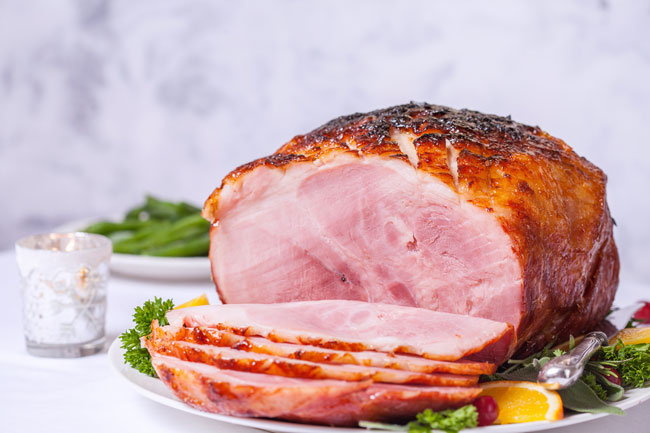 Top tip: Choose a cider with a nice level of tartness, such as Orchard Thieves Crisp Apple Cider.
How to: Prepare a leg of ham by scoring the skin near the bone and running a knife under the skin then separating it from the fat (discard the skin). Place the ham in a deep tray, score the fat to make a diamond pattern and pour 2 cups of water into the tray. Now make up a glaze by adding 2 cups of Orchard Thieves Crisp Apple Cider, 1 cup of brown sugar, ½ teaspoon cinnamon and ½ teaspoon powdered cloves to a saucepan over medium heat. Bring to the boil then simmer till it begins to thicken. Brush over the ham and place in the oven at 180 degrees for 1-1½ hours depending on the size of your ham. Baste with the cider mixture every 20 minutes or sooner if it's beginning to look dry. Orchard Thieves Crisp Apple Cider RRP$25.99 12 pack 330ml at Liquorland stores nationwide

Beer and Tropical Fruit Pavlova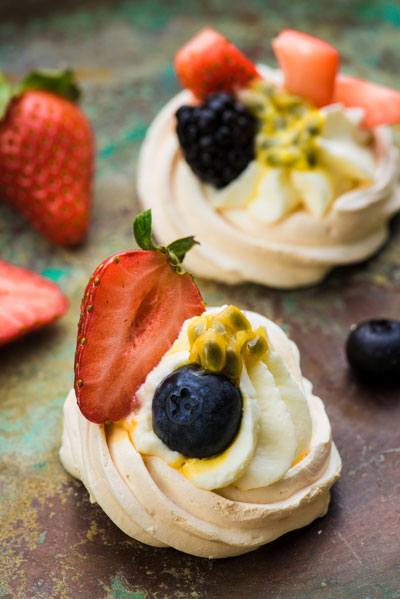 Recommended beer: You're going to want to choose something with lots of great tropical fruit notes, like Monteith's Pointers Pale Ale or Tuatara Sauvinova.
How to: It's likely you've got a favourite pavlova recipe handed down to your nanna by her nanna by her nanna etc etc, so we're not going to start messing with that here. All you need to know is to add 1 tablespoon of your beer of choice to every two egg whites, and mix along with the sugar till stiff peaks form. When your pav has cooked and fully cooled, load that baby up with lots of passionfruit pulp, slices of mango and kiwifruit to really heighten those tropical fruit flavours.
Monteith's Pointers Pale Ale RRP$15.99 6 pack 330ml, Tuatara Sauvinova RRP$21.99 6 pack 330ml, both at Liquorland stores nationwide