Rekorderlig's new Cider Cocktails combine flavoured ciders with well-matched spirits and fruit extracts and are perfect for spring and summer sipping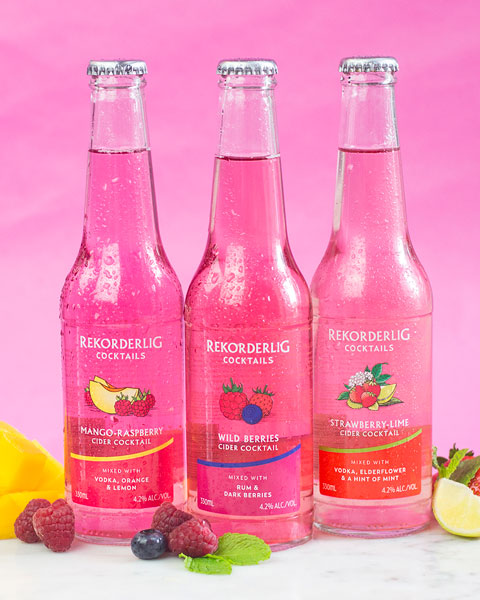 If you're looking for a new drinks crush, we've got the one for you. Rekorderlig Cider Cocktails is a new range that has taken some of Rekorderlig's most-loved ciders and given them a classic cocktail twist. Available in three fresh flavours, the drinks combine premium cider with selected spirits and flavour garnishes.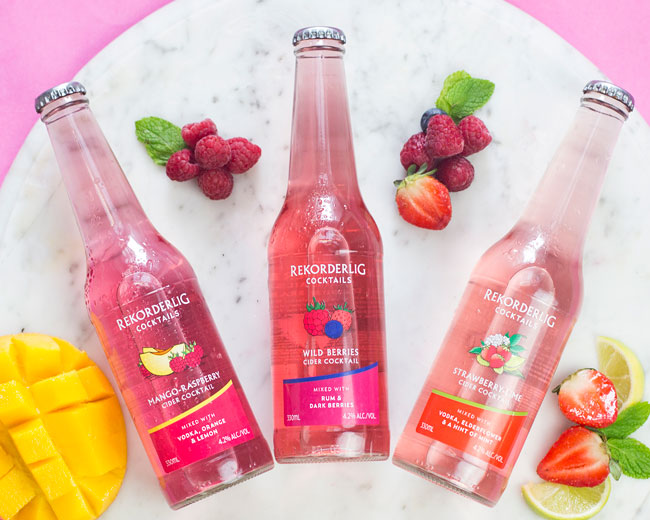 The Daisy
Rekorderlig Cider Cocktails Mango-Raspberry (above left) is based on a daisy, a cocktail that's traditionally made with brandy or whisky, and is like a sour with added fizz. Rekorderlig's take is a delicious citrusy mix of vodka, orange and lemon with the popular Rekorderlig Mango-Raspberry Cider.
The Wildberry Bramble
Rekorderlig Cider Cocktails Wild Berries (above centre) is inspired by the classic 80s bramble drink, and is a delicious cocktail bursting with flavour. A dark fruity mix of white rum and Rekorderlig Wild Berries Cider.
The Swedish Punch
Rekorderlig Cider Cocktails Strawberry-Lime (above right) is a perfectly balanced citrusy-sweet fruit punch inspired by the Swedish summer. Hints of mint, lime, cucumber and elderflower are mixed with vodka and the much loved Rekorderlig Strawberry-Lime Cider.
Rekorderlig ?Cider Cocktails, RRP$14.99 4 pack 330ml