Take a look inside the new Little Creatures brewery and dining destination that opened yesterday in Auckland
For the past few months, something exciting has been happening in an old aircraft hangar in West Auckland. Perth beer brand Little Creatures, known for its winged cherub labels, has just opened a brewery and dining destination in Catalina Bay, part of the regenerated Hobsonville Point area.

In a cavernous building that was built in the 1920s to house gigantic Sunderland sea boats, the Little Creatures Catalina Bay brewery contains three eateries including their own space offering high class pub fare, a bistro called Kittyhawk, a seafood restaurant called Salty's, plus a gelato counter. There's also a central seating area, a Havana Coffee roastery, an event space and – because Little Creatures wants the destination to be known as somewhere for people to come and socialise – a kid's play area.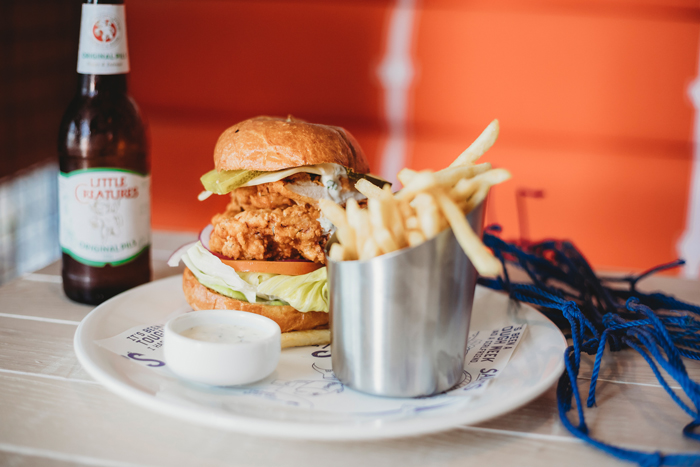 Of course the main focus is on the beer, and this unique venue not only offers brews to sample while you sit and take in its beautiful waterfront setting, it also houses fermenters, beer tanks and a shop. While the core range will continue to be brewed from the company's flagship Fremantle brewery, the New Zealand site will create a range of limited-edition and seasonal beers, in addition to special concoctions for the local community, with the first release fittingly being named Catalina Bay.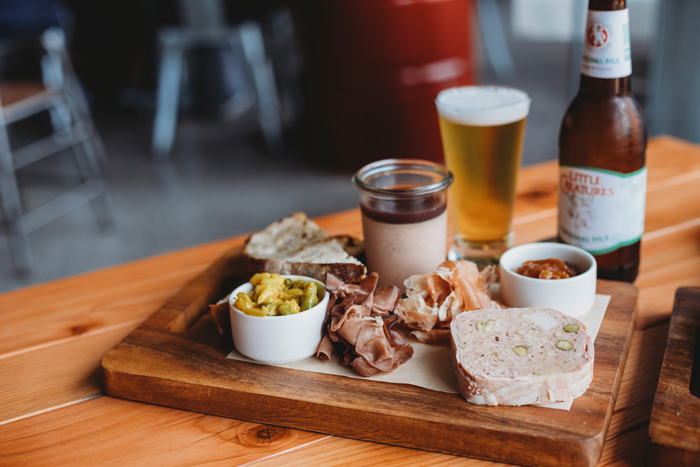 Founded 18 years ago in Western Australia, Little Creatures was born out of a few mates getting together to create a great hop-driven pale ale that tasted like one they'd tried and loved in America. Set on the site of an old crocodile farm, the Fremantle Little Creatures brewery is one of the oldest craft breweries in Australia, and one of the top tourist attractions in the area, drawing around a million people a year. After presenting their first beer, Little Creatures Pale Ale, just in time for summer 2001, the brand has grown worldwide, with sites in Hong Kong, Singapore and Geelong – and now New Zealand. "Little Creatures already has a cult following here in New Zealand," says Rory Glass, Lion NZ managing director. "We're excited to build a venue that will showcase the brand, and introduce it to a wider audience of beer lovers in Auckland. Consumers are telling us they want places where they can bring their kids, have a meal and enjoy a craft beer. Little Creatures Catalina Bay ticks all those boxes."