Discover the Italian sparkling variety that found a natural home in Australia. These two amazing options are great for everyday socialising.
B?rown Brothers was one of the first wineries to plant prosecco in the King Valley, which is climatically the closest region in Australia to north east Italy, and their Banksdale vineyard at 485 metres above sea level is the perfect home for Australia's premium prosecco.
Brown Brothers Prosecco NV

A vibrant and easy-drinking sparkling wine, this prosecco is light and fresh to the palate. Enjoy with a fabulous cheese platter.
Brown Brothers Prosecco Rosé NV

With a soft, rose-gold colour, this vibrant prosecco is alive with berry, watermelon and apple notes. A fantastic wine to kick off an evening and enjoy throughout the night or paired with fresh smoked salmon.
Prosecco Mojito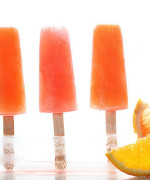 Prosecco Icy Poles