Get yourself in the draw to win a framed limited-edition copper foil print worth $500 from Sacred Hill to help celebrate their recent re-design
Sacred Hill's new wine labels are inspired by the raw, natural beauty of the Hawke's Bay and Marlborough vineyards where Sacred Hill grapes are grown. Featuring rivers, rolling hills and spectacular terrain, the new label captures the essence of Sacred Hill, a winery known for crafting pure, fresh and vibrant wines.
So stunning are these landscapes, Sacred Hill has created a limited-edition copper foil print featuring the Hawkes Bay and Marlborough illustrations from its labels, with just ten prints available. This week Liquorland Toast has a framed 560mm by 270mm Sacred Hilll print worth $500 to give away to one luckly reader (pictured below).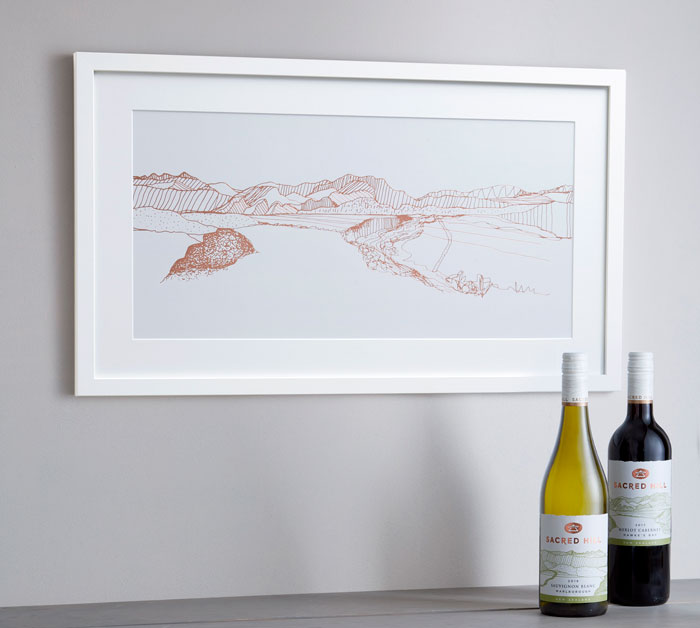 Get yourself in the draw now, and then view some of the range in "Our Picks" below or visit your local Liquorland store to discover Sacred Hill's new vintage and new design, with the same lovingly crafted wine in every bottle.
TO ENTER, click here