Want to know the best wines for summer enjoyment as selected by an expert panel of judges AND with a money back guarantee? Heck yeah you do
Each season, the good (and might we say very helpful) folks at Liquorland curate a selection of the very best wines by enlisting the help of a panel of independent (i.e. not paid to promote certain brands) judges who know the shizz when it comes to wine, including the legendary Jim Harre and fellow senior judges James Rowan and Dr. Rebecca Deed.
During a two-day tasting, the panel of experts sample hundreds of wines that have already been awarded by the industry, and rate them and judge their suitability to the season. The aim is to take the pain out of choosing your next bottle of wine, and encouraging people to try new things (we're talking to you *goes to fridge, picks out same bottle every time*).
Now, Liquorland's Finest new Summer Selection has just been released. AND – so confident is the team in these great wines, that if for whatever reason you're not happy with their recommendations, Liquorland will give you your money back (for terms and conditions on Liquourland's Finest 'Money Back Guarantee' visit here). Right, onto the wines...

SUMMER'S BEST WINE SELECTION


The People's Methode 2015
A versatile wine, bubbly with attitude and rich with aromas of freshly toasted wholemeal bread. Made in the classic Champagne style, with plenty of texture and a touch of creaminess that pairs perfectly with fresh seafood. Awarded 5 stars and 93 points, $19.99 at Liquorland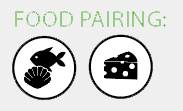 Starborough Sauvignon Blanc 2018
Marlborough Sauvignon at its best! A great acid balance that lifts intriguing notes of lavender spice, citrus and gun smoke. The palate is long and fresh, and the finish shows fresh herbs – particularly basil. Awarded 5 stars and 93 points, $18.99 at Liquorland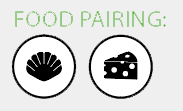 Savee Sea Sauvignon Blanc 2018
A more delicate style of Sauvignon than usual from the Marlborough region, featuring floral aromas with a flinty mineral note. The flavours are intense – bright lime sherbet finishing with a nice herbal crunch. Awarded 5 stars and 95 points, $14.99 at Liquorland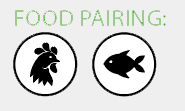 Stoneleigh Wild Valley Pinot Gris 2018
Not a Pinot Gris fan yet? Try this cracker from Stoneleigh and you will be. Ripe tropical fruit flavours plus pear and ginger, beautifully balanced acidity, and the crispness of a juicy red apple. Awarded 5 stars and 96 points, $15.99 at Liquorland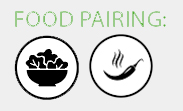 Vidal Reserve Hawke's Bay
Chardonnay 2017 A complex wine featuring the warm rich smells of white peach, grapefruit, and an appealing flinty smoky note. Citrus flavours balance with fresh lively acidity and a gorgeous creaminess. Awarded 5 stars and 96 points, $17.99 at Liquorland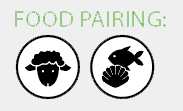 Tohu Nelson Pinot Rosé 2018
Pretty pink with fresh but delicate red fruits, balanced by lingering juicy acidity and a dusting of candy-floss. Awarded 5 stars and 95 points, $14.99 at Liquorland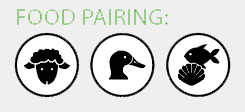 Selaks Taste Collection Berries & Cream Rosé 2018
Intensely fruity with vibrant red berry and strawberry flavours, aromas of red apple and raspberry, and a fruity off dry finish. Perfect with freshly baked bread, slices of ham, and homegrown tomatoes. Awarded 5 stars and 92 points, $16.99 at Liquorland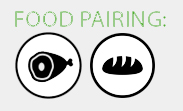 Nobody's Hero Pinot Noir 2017
A classy expression of Marlborough Pinot Noir. Vibrant aromas of black cherry, rich sun-ripened dark red fruits, and a hint of chocolate are beautifully balanced by soft ripe tannins and a touch of French oak. Awarded 5 stars and 93 points, $19.99 at Liquorland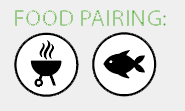 Momo by Seresin Pinot Noir 2016
Made from 100% Marlborough-grown organic fruit, producing classic Burgundian flavours of dark cherry fruit, smoky oak notes, and a savoury mushroom note with a herbal edge. Awarded 5 stars and 93 points, $21.99 at Liquorland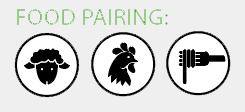 St Hallett Faith Shiraz 2016
St Hallett embodies the spirit and soul of Barossa winemaking. This full-bodied example features big ripe tannins and intense dark berry, black pepper spice and black oolong tea flavours. Awarded 5 stars and 92 points, $19.99 at Liquorland