Is it a rosé? Is it a sauvignon blanc? Villa Maria has created the best of both worlds with their New Zealand Blush Sauvignon 2020.
Despite the challenges this year, the 2020 winemaking season was long and dry across Villa Maria's key wine growing regions, creating spectacular conditions to ripen fruit. The grapes were harvested in perfect condition, with excellent flavours and intensity - the perfect collision of events for the new Villa Maria Blush Sauvignon.
This visionary new wine reveals vibrant aromas of passionfruit and fresh herbs. Ninety per cent sauvignon blanc, with 10 per cent merlot, parcels were crushed, pressed and the juice settled, prior to being racked and inoculated to ferment at cool temperatures in stainless steel tanks.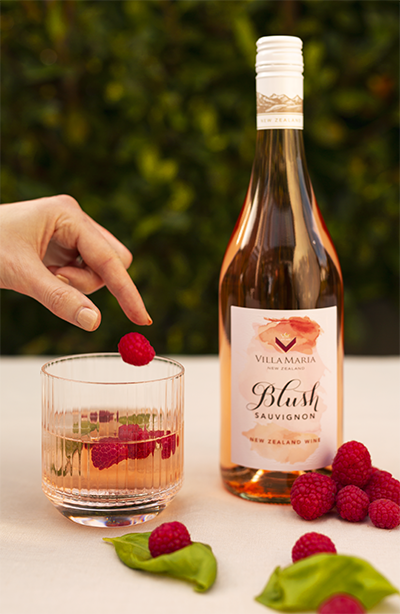 The splash of merlot adds floral blossom and delicate red berry notes to this light and delicate wine that's easy to drink and perfect as an aperitif. The cool climate within New Zealand's wine-growing regions provides freshness and natural acidity, making it a great choice for alfresco dining. For a fruity alternative, pour over ice with a raspberry and a basil leaf - it's delicious!