Make summer picnicking easy and delicious with these great ideas for food and wine on the go
Food Made Easy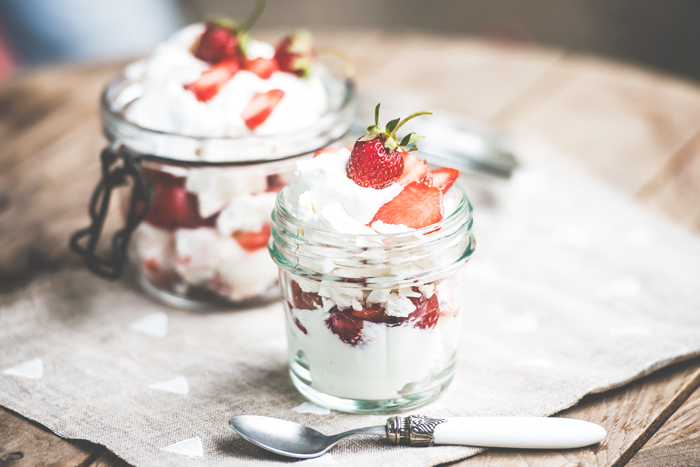 By all means get up at 6am and start baking a quiche, don't let us stop you, but if you'd rather not faff around like that here are some of our favourite easy picnic foods that still bring a gourmet vibe to the rug:
A couple of sticks of fresh French bread and a soft cheese like brie or camembert, which will hopefully have softened a little in the warmth by the time you've set up camp and be wonderfully oozy and smeary
Grab a cooked chicken from the supermarket on your way, some fresh bread, avocado and salad leaves ­– job done (don't forget to grab one of those small salt and peppers in their own mill while you're in the store)
Forage along the way: keep an eye out for fruit trees and wild herbs while you search out that ideal picnic spot, free food is often everywhere if you keep your eyes open
For a simple but maximum-effect dessert, bring fresh berries, a packet of meringues and a pottle of thickened cream to make your own Eton Mess – the ultimate summer picnic smasher

Chilling Hacks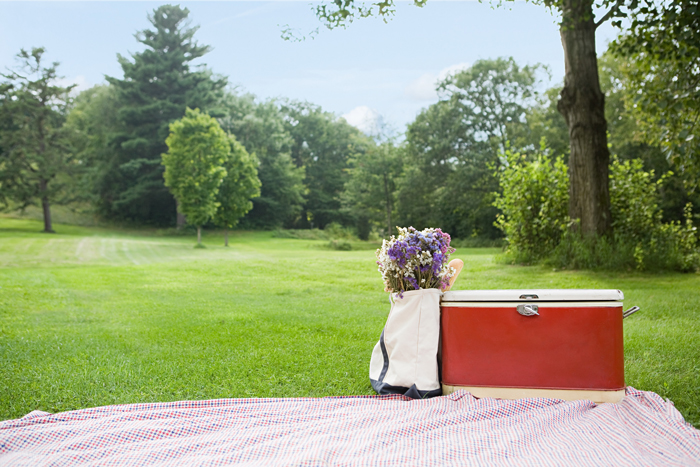 If there's one thing worse than lugging heavy food and gear to a picnic, it's having to lug it back again when you're tired and maybe a little boozy. Instead try these easy chill tips:
Instead of ice packs, freeze a few reusable plastic bottles of water and use these to chill your wine and food. You'll be drinking the water as it melts, meaning very little weight to transport back.
Look online for some cooling wine glasses. Put these plastic glasses in the freezer for at least two hours before you leave home, then transfer to your chilly bin, and once you arrive, they'll help to keep your drinks nicely chilled.

Portable Wine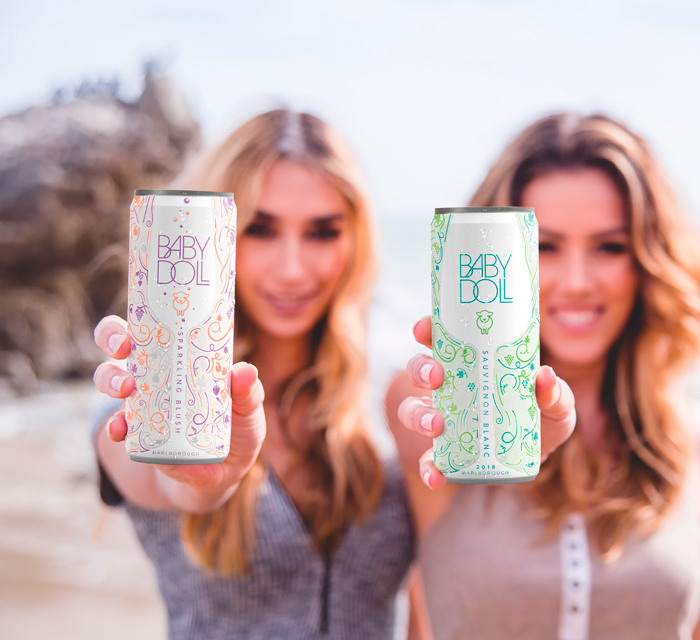 Carefree summer adventures with wine in hand are yours this summer, with not a scrap of plastic in sight. Wine by the can is perfect for us Kiwis who pretty much live outdoor lifestyles once summer hits, providing lightweight, portable, smashproof and convenient enjoyment.
Our favourite? Babydoll wines are named for the miniature sheep that "mow" the grass at the brand's vineyards. Apt that two of Babydoll's most popular wines now come in cans that are just as cute as their namesake animal (pictured above). Sustainable, vegan-friendly and award-winning, the wines include the balanced and elegant Babydoll Marlborough Sauvignon Blanc 2018 – a classic, classy sauvignon that's fresh, expressive and brimming with varietal character; and the bubbly and peachy Babydoll Sparkling Blush – a delicate sparkling wine scented floral characters and fine persistent bubbles. RRP $7.99, 250ml can at Liquorland stores nationwide