Get kitchen creative with the delicate flavours of some of our favourite fruity wines

Chilled fruity wines, such as moscato, are not only delicious to drink, they're also super versatile in the kitchen. Characterised by delicate flavours, sweet fruits and a light finish, these types of wine can be used in cocktails and desserts (as well as enjoyed on their own, naturally).
Here are three of our favourite fruity aromatic wines, and three versatile ways to enjoy them beyond the wine glass: a Mai Tai cocktail, some sweet treat Macarons, and a winter-friendly Gluhwein (mulled wine). Recipes below...

Brown Brothers Moscato
A lively and fresh wine with sherbet flavours of citrus and fresh grapes, a sweet musky aroma and a light fizz in the mouth.

Brown Brothers Moscato Rosa
As with the above moscato, this rosé version offers freshness and fizz with beautiful aromas and flavours of rose petal, red berry and light spices.

Brown Brothers Cienna
This heavenly light red wine carries juicy berry flavours and aromas with a hint of spice, and a light fizz on the tongue. Like a sip of summer berries in a glass.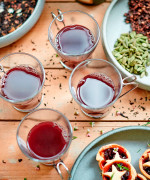 Fruity Gluhwein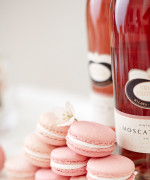 Moscato Rosa Macarons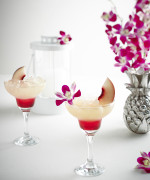 Moscato Mai Tai