The Renault French Festival is back for its third year, and this time you can join Michelin-star chef Marc de Passorio at the Veuve du Vernay Bistro, to experience fine French cuisine and award-winning wine
From July 11 to 14, the Renault French Festival will bring food and wine lovers to Queens Wharf in Auckland in celebration of Bastille Day on the 14th.
Everything that makes France famous around the world will be on show: raclette, onion soup, galettes, snails, boeuf bourguignon, cheeses, oysters, macarons, croissants, pains au chocolat, crêpes, pâtisseries... but also French wine.

Two highlights include a French Pop-Up Bistro, supervised by Marc de Passorio, the only one-starred Michelin chef in Auckland, as well as the popular 'One Night in France' by Veuve du Vernay on July 13. Both offer a chance to experience French cuisine at its finest. The biggest French dinner in New Zealand offers a five-course menu and a glass of bubbles on arrival.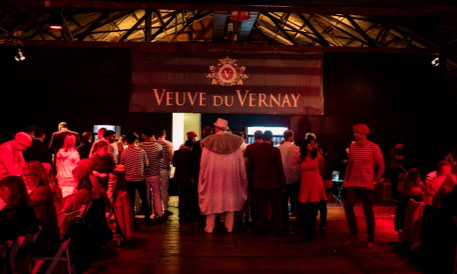 Tickets to the general festival are available on site and cost $10 per adult. Children under 12, seniors and students are free.
Tickets to 'One Night in France' are $121 per person. To book tickets, visit iticket.co.nz.