Slowly sipping a dessert wine at the end of a summer feast is a pretty special way to win(e)d down. Find out just how this varietal came about, and how best to enjoy it
Though it may not taste like it, dessert wines are often crafted with high levels of acid to balance out their residual sugar content, making them a great aid to digestion after a meal. We recommend serving dessert wines well-chilled in a small glass to concentrate those delicious sweet flavours and aromas.
Fun fact
Dessert wines with the word "noble" in their name are referring to Botrytis Cinerea, AKA noble rot, in the grapes. Noble rot gives sweet wines flavours of beeswax, saffron and honey.
Top tips for food pairing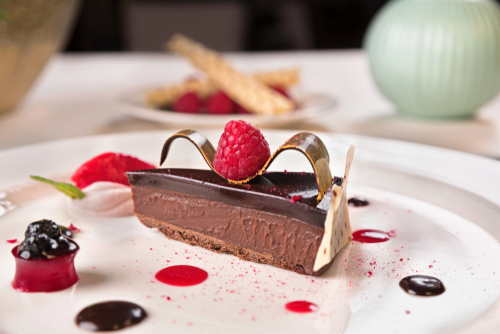 Cheese and dessert wines are a heavenly duo. Try sparkling dessert wines with soft cheeses like brie, and noble rot dessert wines with hard cheeses like parmesan or manchego. On the sweet side, try red dessert wine with dark chocolate mousse or tiramisu and white dessert wines with fruity sweet puddings, like roasted apricots with vanilla ice cream.