We're just a little bit (ok, quite a lot) obsessed with vermouth, sherry and port at the moment. Up your drinks knowledge on these incredible varietals with our cheat-sheet on drink of the moment, fortified wines
What are they?
Fortified wines are simply drinks with additional alcohol (usually brandy) added to the base wine, often during the fermentation stage.
Sounds strong
Fortified wines are 17-20% ABV (alcohol by volume) compared with most wines which are 12-14% ABV. As a result they last longer than table wine, but you should drink them within three months, and store in the fridge in summer.
TELL ME MORE
Fortified wine comes in many varieties. Some to put on your radar…
Port originates in Portugal. It comes in white, red or dark varieties, and is a sweet, rounded sip with rich fruit flavours.
Sherry is made in Spain from white wine grapes fortified with brandy, and tends to be drier than port, with sweet, nutty flavours.
Vermouth is much more than just an addition to martinis. It's a delicious stand-alone drink made from wine fortified with botanical ingredients and brandy. It ranges from sweeter red styles to drier white ones, and can be floral and herbal with a pleasing bitter undertone.
Madeira is made on the island of the same name, off the coast of Portugal, and is heated during its manufacture, giving it delicious dried fruit flavours and a warm finish.
Marsala is made in Sicily by adding brandy to the base wine, with flavours of vanilla and brown sugar and a medium-rich body.
HOW DO I DRINK THEM?
Forget any associations with your nana – except that she was onto a good thing – because fortified wines are delicious when drunk on their own, slightly chilled, where you'll get a real appreciation of their flavour nuances. They can be added to cocktails like the Saint Valentine (port), Negroni (vermouth), or Bamboo (sherry) but the most modern way to enjoy them is over ice with tonic and garnished with fresh citrus fruit or herbs. Yum!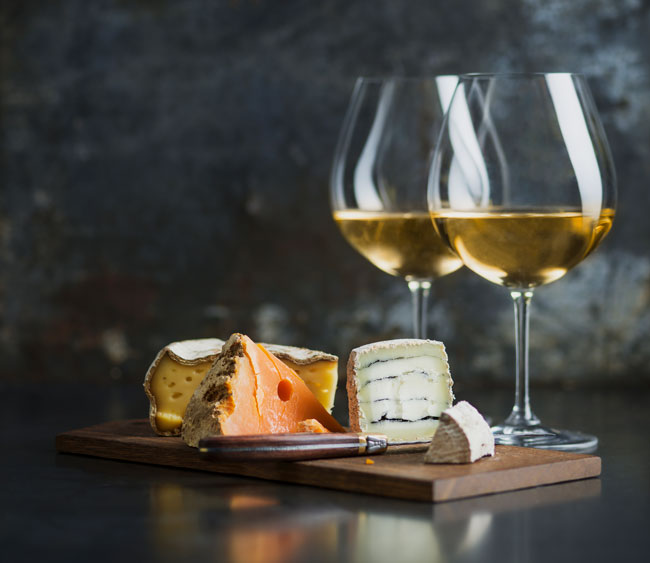 FOOD MATCH
Port: Blue cheeses, nuts and desserts with coffee and chocolate flavours
Sherry: Nuts, olives, cured meats and light fish dishes
Vermouth: Cold meats, all cheeses (red vermouth pairs well with soft and stinky cheeses, while white vermouth matches well to stronger harder ones)
Madeira: Rich hard cheeses like gouda and cheddar, also a great addition to sauces for serving with white meats
Marsala: Smoked meats, asparagus, chocolate, also a great addition to desserts and sauces for white meats

?LIQUORLAND PICKS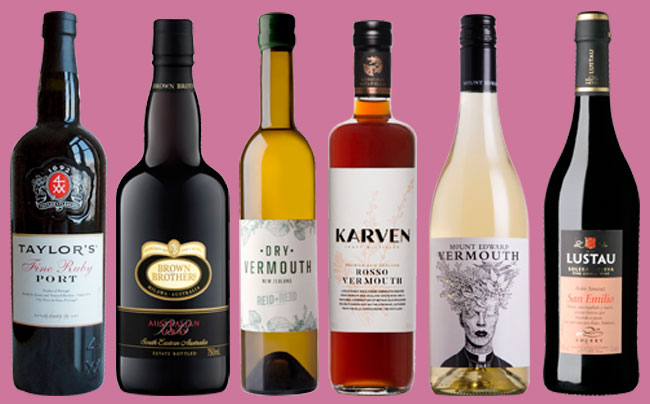 From left: Taylor's Fine Ruby Port, RRP$35.99, 750ml. Brown Brothers Tawny Port, RRP$25.99, 750ml. Reid+Reid Vermouth, RRP$28.99, 500ml. Karven Rosso Vermouth, RRP$39.99, 500ml. Mount Edward Vermouth, RRP$49.99, 750ml. Lustau Pedro Ximenez San Emilio, RRP$33.99, 375ml.