The new rosé release from pop princess Kylie Minogue is one we can't get out of our heads
In her four-decade music career, Kylie Minogue has sold 80 million records, had 34 top 10 songs and seven number ones. So, it's not surprising that her first wine is also a hit.
In 2020, the Spinning Around singer teamed up with Benchmark Drinks to launch Kylie Minogue Wines. Its first release was Kylie Minogue Rosé Vin de France, and Kylie can already toast its success; the wine has sold two million bottles across 14 countries. She says she is delighted to release her wine in New Zealand, a destination close to her heart and where she holidayed during the brief period the trans-Tasman bubble was open, visiting the farm and vineyard of actor Sam Neill.
"I have a great passion for rosé and have loved working for the past two years on developing Kylie Minogue Wines. I worked with the brilliant team at Benchmark Drinks, and we have created a rosé that I am truly enamoured by. It's fresh, light, and the perfect pink," she says.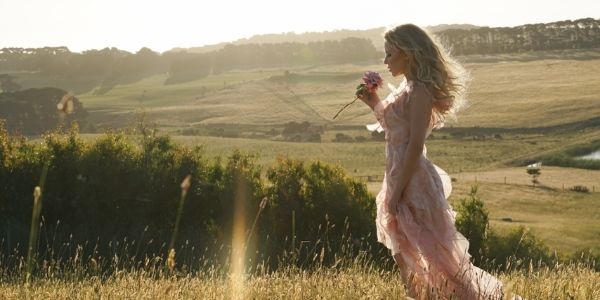 Made from a blend of 80 per cent carignan and 20 per cent cabernet sauvignon grapes grown in the coastal Languedoc region of southern France, the rosé is a delicate drop, with aromas of fresh berries and white blossom.
The pale-pink wine has a refreshing fruity finish on the palate, perfect for pairing with kai moana such as hāpuka or scallops. Its delicate flavours come from its careful and considered winemaking process.
The rosé's grapes are from vines that are more than 50 years old, grown using traditional guyot and goblet vine-training methods. Grapes are night-harvested to protect the wine from oxidation and preserve aromas, and the wine is aged on its lees for three months to add texture and complexity.
Kylie first developed a taste for rosé back in 1989 while holidaying in Provence with her then-boyfriend, the late INXS frontman Michael Hutchence. A lifelong love of wine developed, and for some time, Kylie says she flirted with the idea of having her own wine label. So, when she was approached by fellow Australian Paul Schaafsma of Benchmark Drinks, she jumped at the chance.
She was involved in every aspect of the wine's creation – from refining the taste to designing the label and bottle. The wine's curvaceous bottle shape and pearlescent screw top are particularly fitting of a pop princess.
"It has been a privilege collaborating with Kylie to bring her rosé vision to life," says Paul, who is also the British distributor of other celebrity wines, including Invivo's Graham Norton and Sarah Jessica Parker labels.
"Kylie's exquisite taste and refined palate made it a dream to develop this bespoke rosé blend, creating a beautifully elegant wine that reflects the character of Kylie Minogue."
WORDS EMMA RAWSON