Invivo X has again partnered with Sarah Jessica Parker, this time to help fun 330,000 school meals for children around the world.
American celebrity Sarah Jessica Parker and Kiwi Invivo X, the New Zealand business partners with whom she makes Invivo SJP Sauvignon Blanc, have pledged a commitment to funding more than 330,000 school meals for children around the world, through a charitable alignment with FEED Projects.
Founded by CEO Lauren Bush in 2007, FEED is working towards ending global childhood hunger, by helping to provide school meals with every purchase. Working to combat child hunger in countries around the world is a cause that is incredibly close to Sarah Jessica Parker's heart. Invivo X, SJP co-founder Sarah says, "Hunger is not defined by gender, race or education, and has soared across the globe exponentially in the wake of the Covid-19 pandemic. It's heartbreaking so many children are affected."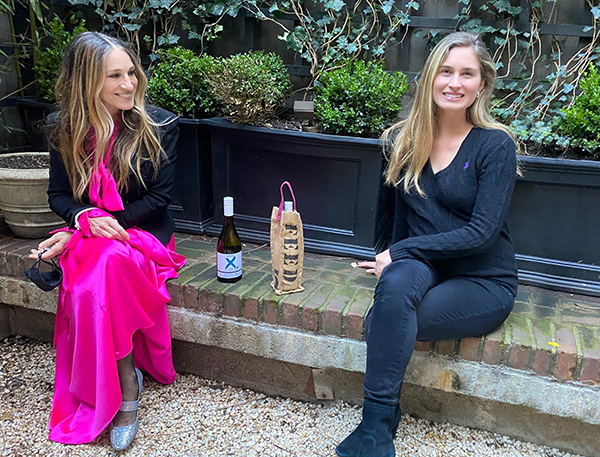 To date, FEED has provided millions of meals to students in vulnerable communities. Marlborough winery Invivo X SJP co-founder and Kiwi winemaker Tim Lightbourne says, "This partnership is hugely important for us. It gives our winery an opportunity to give back in a positive way to those communities that are in need. We are also honoured to work with Lauren Bush, who is so passionate about FEED and the goal of ending child hunger around the world. Our team will look to explore other opportunities to support them as much as we can in the coming years."
To mark the partnership, the new 2020 vintages of Invivo X, SJP will have a limited edition 'FEED' necktag on bottles in New Zealand from January 2021.