Legendary winemaker Jules Taylor is celebrating 20 years in the business with a blushing beauty that's bursting with flavour.
Jules Taylor is quite accustomed to a challenge. So when Covid took a hold on the world, the seasoned Marlborough winemaker took it in her stride. "We live in a crazy world of unknowns; every year as a winemaker you run into some kind of speedbump. In 2020, it wasn't an issue with the grapes, or the weather - it was the logistics of making wine during a global pandemic."
Last summer's weather created perfect conditions to make great wine, so Jules was relieved winemaking was considered an essential service when New Zealand went into lockdown in March 2020. "Making wine isn't like making toothpaste; you can't just stop and start whenever you like," she explains. "You only get one chance to harvest the fruit. When the grapes are ready, they are ready. We have one month; last year, that coincided with lockdown."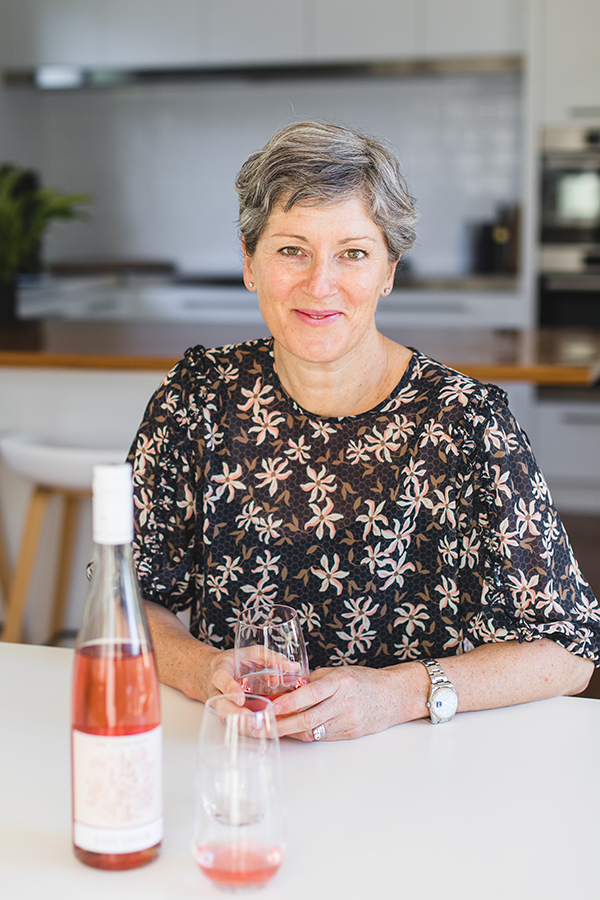 Jules has been creating rosé wine since 2009. "Way before it was cool!" she laughs. "In those days, you'd find rosé in the 'other whites' section, and even then usually only in summer." After a lifetime working in the industry - she has worked with wine since she was a child, and 2020 marked two decades working in wine - this time, she wanted to do something different. "I'm still really passionate about what I do - you don't go into winemaking to have an easy ride!" she says. "It's been a long journey, and like any business, it's been hard at times. I'm not the type of person who enjoys whiling the days away under the walnut tree; it's a lovely place to be, but I like doing things, being busy. But I still love what I do. I couldn't work like this if I didn't."
With its pretty bespoke illustrated label, white cap and pale pink colour, the new-look Jules Taylor Rosé feels like the perfect antidote to a difficult year. "I wanted it to be easy and fun - something you'd take to a barbecue, or a wine you can enjoy at home or with friends," she says.
The Jules Taylor Rosé is slightly paler in colour than her previous rosés, although the taste profile is similar. "People often assume a darker pink wine is sweeter, which it actually isn't. This is a dry wine, which has been harvested from the same vineyard in Gisborne as our rosé has been since we started making it."
Jules says her rosé is a good option to whip out as a food match for several flavours. "Something with a little spice is nice; or finger foods like duck tacos and salty, briny things."
As we head into 2021, Jules has plenty on the cards - including hopefully lots of face-to-face tastings. "It's just not the same over Zoom," she says!