As Spanish winery Campo Viejo turns 60, Liquorland Toast discovers there's so much more to this internationally acclaimed business than just great wine
The winegrowing region of Rioja, in the North of Spain, is famous around the world, and few of its wineries have gained as solid a reputation as Campo Viejo. One of the key factors that makes this winery stand out from the crowd is its commitment to marrying age-old tradition with technologically driven innovation. At the heart of everything the winery does is a belief in creating wines that will be loved by its customers – wines that express the rich, vibrant flavours Rioja is known for, and which are crafted to bring a burst of excitement to the senses. But what is it exactly that makes this winery world class?
QUICK OFF THE MARK
Sixty years old this year, Campo Viejo was established in 1959 by Jose Ortiguela. It wasn't long before this Rioja winery started to make waves for its pioneering approach. In 1961, the winery broke with tradition and created a distinctively shaped bottle, which captured wine lovers' attention in the dozens of countries the winery exported to. This particular bottle would go on to become synonymous with wine from Rioja for years to come. Thirty years on and the winery was steadily gaining a reputation for itself; in 1995 it was one of the first wineries in Spain to gain International Quality certification, and in 2001 it made headlines with the opening of its groundbreaking underground winery.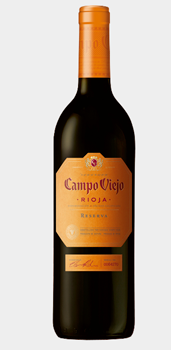 LIGHT ON THE LAND
Sustainable winemaking has been a key driver at Campo Viejo for decades, culminating in the winery being the first in Spain to be certified Carbon Neutral, back in 2012. The winery, which sits atop the hills of Logrono, manages to harmoniously balance winemaking practicalities, visionary architecture, and the natural local landscape. It's as aesthetically pleasing as it is practical. The award-winning architecture sees most of the building placed beneath the earth – reaching depths of 45 metres below ground. This places the winery as one with the land that surrounds it, and the soft lighting which naturally filters in from outside creates a serene atmosphere evoking Rioja wineries of yesteryear, a sense of artisan production in what is a very large, modern winery. Being below ground also means both gravity and naturally cooler temperatures can be cleverly harnessed in the production process; this results in significantly reduced energy consumption.
On the vineyard, too, ecologically sustainable practices are prioritised, from pest management and greenhouse gas emissions, to a state-of-the-art water-saving programme that sees the winery use 80 per cent less water than the regional average. And there's one little difference you might just notice all the way over on the opposite side of the world: Campo Viejo's glass bottles are designed to weigh less, for a lighter transportation footprint.
It might look ahead for so many aspects of the business, but the winery also does so with a nod to the roots of winemaking in the region, holding true to the vibrant history of Rioja as it takes action to ensure this special region and its traditions are preserved for years to come.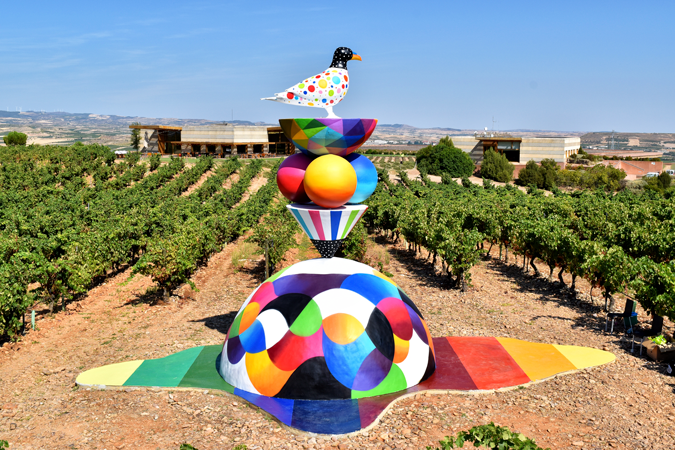 WOMEN DRIVERS
At the core of the Campo Viejo are the complementary skills and leadership prowess of its three winemakers, all women. Elena Ardell has been chief winemaker at Campo Viejo since 1998. Ardell is an agronomist and brings a deep and vital understanding of the vines and vineyard quality.
In 2011, biochemist and oenologist Clara Canais joined the team. Canais spent years working in New World winegrowing regions, including in New Zealand, experiences that instilled in her a passion for exploring new ideas in winemaking. In New Zealand, says Canais, "I learned a lot about different red and white grape varieties in different soils and climates… inspiring me to investigate new varieties at home, and explore the diversity Rioja has to offer."
Rounding out the team is Irene Perez, who joined in 2016. A trained pharmacist, Perez's technical know-how drives the winery's continuous exploration into
new winemaking techniques.
All three winemakers grew up in Rioja, and share a respect for the region, as well as a passion for creating delicious modern wines that express the Rioja of today.
TASTE THE DIFFERENCE
The signature variety of the Rioja region and of the winery, Campo Viejo's Tempranillo is all about vibrancy: it captures intense aromas and flavours of ripe red fruit balanced with gentle oak, vanilla and sweet spice. It's a medium-weight red and has a real elegance about it, boasting soft tannins and a long finish.
The winery is excited about introducing its new rosé to New Zealand this spring. So far only released in the UK and the US and with limited production, its arrival to our shores is perfectly timed for the season. Chief winemaker Ardell describes the colour of the rosé as "a beautiful pastel coral-pink", and says the wine has a vibrant tone and unique vitality. Brimming with the lively flavours of cherry, citrus, strawberry and rose petals, it's balanced by a gentle acidity, delivering what Ardell calls "a magnificent mouthfeel and a long finish".
As for what types of food will complement the new rosé, it pays not
to overthink it really – just keep in mind the brilliant Spanish ethos of living in
the moment.
As Campo Viejo marketing manager Amelie Boucherit recommends, be spontaneous – invite a bunch of friends over, put together a grazing platter, including some delicious local seafood, and open a perfectly chilled bottle of Campo Viejo Rosé.