Why celebrate International Champagne Day with one glass when you can go big and build a champagne tower? Here's how to do it
Nothing says 'celebration' like champagne – unless it's a tower of champagne – now that really says 'celebration'! So for this year's International Champagne Day and New Zealand Bubbles Day, both on 19th October, we thought we'd attempt our own champagne tower here at Liquorland Toast.
Here's our champagne tower video, and below, our tips for recreating it at your next event (or just if you fancy stepping things up next fish-and-chip-Friday!)…
What you'll need
At least 30 champagne bowls/coupe glasses
At least 10 bottles of champagne, prosecco or sparkling wine
A ground sheet if you're doing it inside as things get messy quick
A tub to catch any overflow champagne if desired
A flat table with very steady legs (you will not thank the friend who bumps the wobbly table when you're almost finished). If your table has ridges, we definitely recommend placing a flat base on top – we used marble – because any unevenness could cause a topple
Flowers or flower petals to scatter at the base (optional)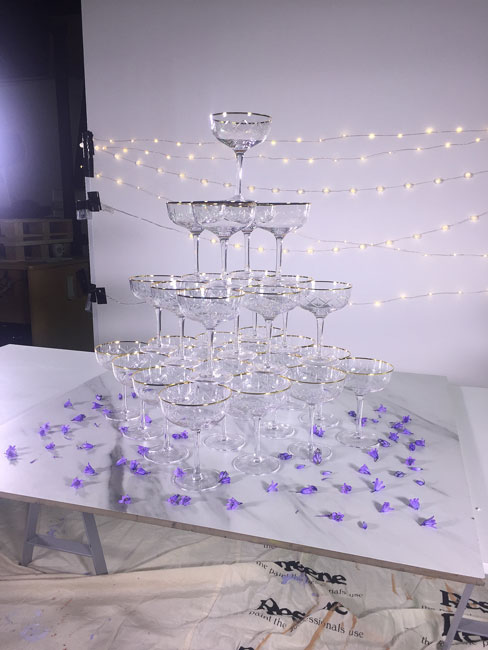 How to lay it out
We used 30 glasses
Each glass needs to connect to 4 glasses below it, but remember, some will double-up with 2-3 glasses resting on it above
For our tower we placed 16 glasses on the bottom, 9 on top of that, 4 on the 3rd layer, and 1 on the top layer.

How many breakages we had
None, oh yeah baby! However you may want to have a brush and shovel in the vicinity just in case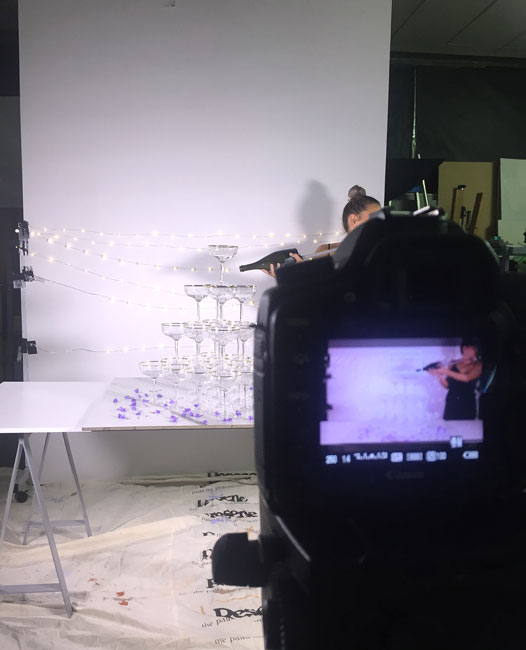 The bubbles
For our champagne tower we used Lindauer Special Reserve Brut Cuvee (RRP$16.99 at Liquorland). Here are our other top recommendations – all available to click-and-collect from Liquorland below...
Drappier Carte d'or Champagne, RRP$39.99 at Liquorland
Deutz Cuvee or Blanc de Blancs, RRP$21.99 at Liquorland
G.H. Mumm Grand Cordon, RRP$49.99 at Liquorland
Moët Impérial, RRP$54.99 at Liquorland
Veuve Clicquot Brut NV, RRP$64.99 at Liquorland