Aromatic wines with Asian dishes are a match made in heaven

Aromatic wines, such as riesling and muscat, contain some of the same scent compounds that are found in flowers like roses and orange blossom and are as much an experience for the nose as the taste buds. This makes them perfect pairings for the fragrant flavours that are found in many Asian dishes, helping to emphasize heady spices like cinnamon, clove and vanilla, and rich fruits like mango, peach and coconut.
AROMATIC VARIETALS
Common floral aromas to find in aromatic wines include orange blossom (muscat), lemon and lime notes (riesling and vidal blanc), and rose (gewürztraminer), however individual varietals and products can display many floral and fruit characteristics such as jasmine, peach, geranium and elderflower.
Serving aromatics chilled can offset some of the heat in the spices found in Asian dishes, but a slightly warmer serving temperature will help to release more of the aromas that the category is famed for. While different wines within the same varietal will vary greatly in their individual characteristics, those wanting a dryer style aromatic should lean towards a riesling, torrontes (an Argentinian grape variety) or albarino (light and crisp with peachy characteristics).
MEAL MATCHES
Gavin Hubble, wine ambassador for Hancocks recommends the following aromatic wines, along with some other good matches, for pairing with these popular Asian dishes, noting that the level of salt, intensity of sauce, seasoning and serving temperature of each dish can make a difference.
Chicken Teriyaki Donburi
A donburi's sweet umami flavours of mirin, sugar, sesame, fresh ginger, spring onion, make a good pairing with Nga Waka Chardonnay, Jules Taylor Gruner Veltliner, Loveblock Organic Pinot Gris.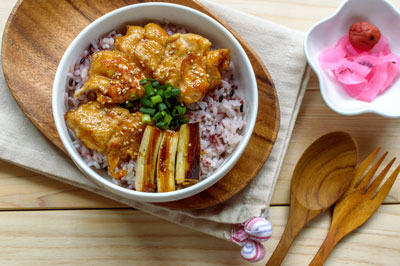 San Choy Bau Beef
Mint, basil, chilli, peanuts and lime will pair well here with a Rua 'by Akarua' Central Otago Pinot Noir, Chapel Hill 'The Parson' GSM.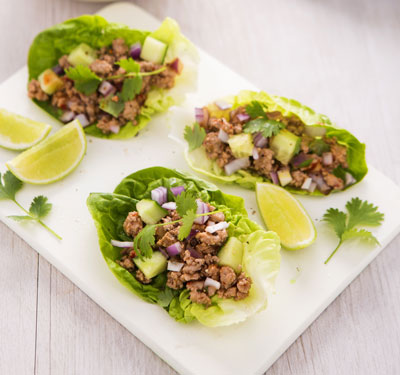 ?
Chicken Shawarma
?Fragrant spices like paprika, cumin, coriander, chilli, cinnamon, nutmeg, with added elements of yoghurt, tahini, pomegranate and mint can make this a good match with a Jackson Estate 'Shelter Belt' Chardonnay, Lake Chalice Pinot Gris, Matawhero 'Church House' Gruner Veltliner.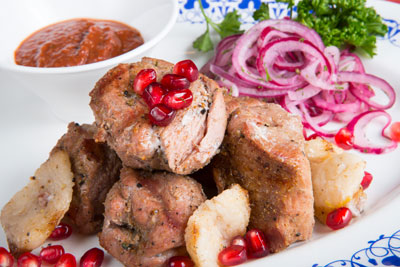 Prawn and Ginger Siu Mai
The warmth of ginger and garlic with the saltiness of prawns will match Allan Scott Riesling, Waipara Hills Waipara Valley Pinot Gris, Matawhero Chardonnay.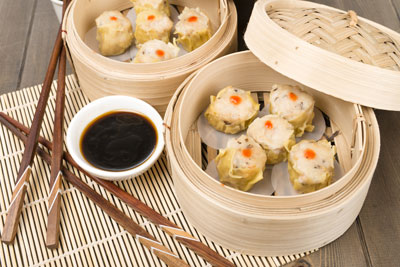 Thai Red Lamb Curry
With rich flavours of coconut milk, ginger, lemongrass and kaffir lime, makes a good wine match with Gabriel Meffre 'St Vincent' Cotes du Rhone, Brookfields 'Back Block' Syrah, Pask Cabernet Merlot Malbec.