Church Road, one of New Zealand's oldest wineries, has released a new Gwen chardonnay just in time for spring
Church Road has added a beautiful new chardonnay to its Gwen wines collection. A deliciously refreshing and elegant style of chardonnay with a crisp, dry finish, Church Road Gwen Chardonnay has been released just in time for spring - the perfect time for a fresh new wine.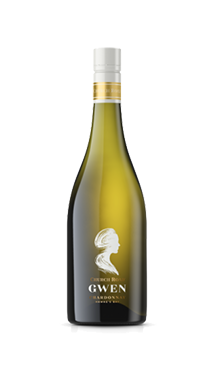 The story behind Church Road Gwen wines is one of true romance and everlasting love. It's a range of wines created by Tom McDonald, a man now widely acknowledged as one of New Zealand's most talented winemakers, for his wife, Florence Gwendolyn Brown: Gwen.
Formerly McDonald's Wines, the winery was founded in 1897 by Bartholomew Steinmetz, a lay brother from the Marist Mission, and is one of the oldest wineries in Hawke's Bay. Located in Taradale, gateway to many fine old wineries in New Zealand, the area is rich in heritage dating back as far as the 1850s.
Some of Church Road's most illustrious years were spent under the leadership of pioneer winemaker, Tom McDonald, and Gwen was the loving, supportive wife. It really was a marriage of true love - if you visit the winery, you can even see a poem he wrote to his darling wife.
So if you're looking for a date night wine for the one you love - bring along a bottle of Church Road Gwen chardonnay tell the story and you're set for a beautiful evening.