Champagne and celebrations are made for each other, but there's more than one way to enjoy the bubbles.

STRAIGHT-UP FIZZ
Few things get a celebration going like a glass of well-chilled fizz – especially champagne, which must be made in the Champagne region of France using traditional techniques to be called champagne.
Tip: Chill in the fridge for two hours to bring out but not compromise the aromatics and create the perfect bubble size.
SHAKE IT UP
Some would say it's sacrilege to use French champagne in a cocktail, but we advise creating classic minimal champagne cocktails, designed to complement the flavours of the fizz.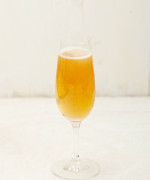 Classic Champagne Cocktail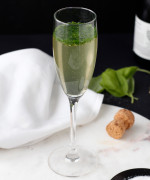 Basil French 75