When the going got tough, our wine industry got even tougher, the result being an outstanding year for New Zealand wines, in many ways. Here we pick our vinous highlights.
In a year when good news around the globe has been sparse, the New Zealand wine industry has had one shining jewel in its crown: near-perfect growing conditions. What that translates to, by all accounts, is an exceptional 2020 vintage.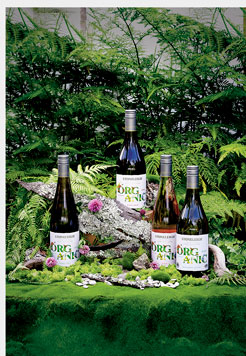 However, it may not have even come to fruition but for the fact that wine was thankfully classified as an essential service during the Covid 19 Level 4 restrictions. It allowed our growers to get on with the business of making incredible wine, albeit with some obstacles to hurdle, during New Zealand's nationwide lockdown in March. But they did it, and they did it superbly given the circumstances. Hearteningly, it seems we've all shown our appreciation with Kiwi wine lovers showing an overwhelming support for buying local. We seem to love it too that our choices have grown, with an influx of wineries adding more organic options to their line-up, including a beautifully labelled new organic Stoneleigh range (pictured). All in all, things are looking pretty rosy in wine land.
And speaking of… New Zealand rosé wines have particularly been going gangbusters in 2020 with more to look forward to beyond. Perhaps this varietal is so wildly popular because the pretty hue feels like a bit of an antidote to a difficult year or perhaps it's because it's just darned delicious. Legendary winemaker Jules Taylor re-released a stunning rosé in 2020 to celebrate 20 years in the wine business, and summed up our thoughts on this gorgeous varietal perfectly. "I love rosé: it signifies happiness in a glass to me," she told us. "I wanted to make something fun, something that said 'I've mowed the lawns, I deserve a treat'. After all the doom and gloom of 2020, I thought it was time to focus on something fresh and positive." An idea we can definitely all get behind.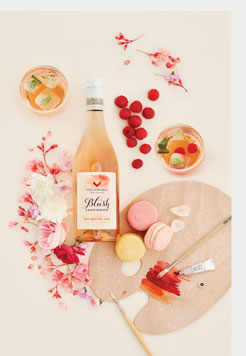 But don't assume just because it's pink, it's a rosé: Villa Maria's Blush Sauvignon is a case in point. A slightly different take, being a blend of sauvignon blanc and merlot, it's as delightful in the bottle as it is on the palate.
Read more positive 2020 wine news about family-owned Wairau River Wines and the release of Waipara Valley terroir-imbued Camshorn Wines.