Win a stylish set of glassware to serve your next Dancing Sands gin or cocktail.
Dancing Sands Distillery is known for its superb and exciting gin.
I mean, who can't go past their Dry gin, Barrel-Aged gin, Sun-kissed gin, Sauvignon Blanc gin.. or even Wasabi gin?! Not us.
This week, we've got a Dancing Sands Gift Pack to give away to one lucky winner – including two goblets, four glasses, a Dancing Sands t-shirt and a Dancing Sands Gin Wash, which is made by repurposing the botanicals and wash that powers their award-winning gin.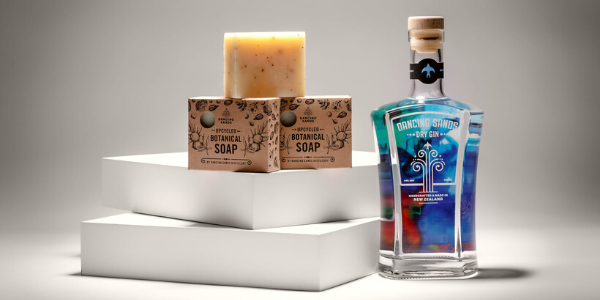 A herbaceous and savoury up-cycled soap perfect for the whole body – and gentle on the planet. Crafted with nourishing shea butter and coconut oil and complemented by cardamom, orange and juniper essential oils.