Finery has created a range of non-alcoholic drinks; be in to win a mixed box of these tasty natural RTDs, plus a Finery hoodie and beanie, and reusable straws
Finery 0% Cocktails are a new addition to the locally made Finery range, offering the same premium blend, without the alcohol - and we have a box for one lucky winner.
Just like the cocktail version, Finery 0% is free from sugar, carbohydrates, gluten and preservatives and unpasteurised, with vegan-friendly options. Flavours include Grapefruit Cucumber and Mint for a refreshing hit. Ginger, Green Tea, Honey, Mint and Lemon deliver an uplifting aromatic ginger kick. Vanilla and Elderflower is addictively smooth and sweet, while Lemon Myrtle, Lime and Black Tea is a new take on the classic vodka, lime and soda.
Once again, Finery has taken its cues from classic cocktails but removed the alcohol, making it an even healthier option than before. The perfect answer for non-drinkers or those who want to cut back their intake.
Finery is a premium offering made with honest, all-natural, local ingredients. Comprising aromatic botanicals, delicate fruit juices and teas, these refreshing beverages are best enjoyed as an accompaniment to fine food and good conversation.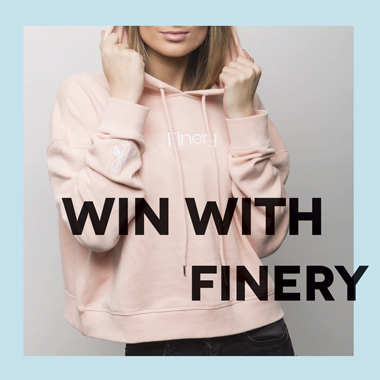 This cool prize also includes a 'his' or 'hers' Finery hoodie, in Blush Pink or Light Grey (women), or Black (men); plus a light grey or black beanie, and a set of reusable Finery straws.
To be in to win, simply fill in the form below.