Fine food distributors Cook & Nelson's garnishes are perfect for adorning cocktails, cakes and other culinary creations. We have 3 two-sets to win!

Consisting of two floral garnishes, the range promises to bring a little flair through the summer months and beyond.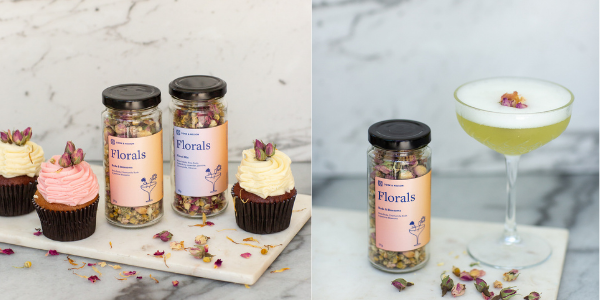 The Floral Mix (18g) consists of rose petals, rose buds, calendula, lavender, jasmine, chamomile, and hibiscus, while the Buds & Blossoms Mix (27g) includes rose buds, chamomile buds and jasmine blossoms.
These 100% certified dried, edible botanicals have no flavour or taste and promise to provide a beautiful finish for foam-based cocktails, cakes, salads, yoghurts, and teas.