Can't get enough of Whiskey? Paeroa-based Amberjack Candle Company are giving away a candle, diffuser and room spray home scent package, valued at $90!
Amberjack Candle Company started with a goal to create a different kind of home fragrance. Their inspiration comes from seeing beautiful spaces and wanting to create products that can fit into all of them.
FILL OUT THE FORM BELOW TO BE IN TO WIN A 3-PIECE 'WHISKEY' HOME SCENT PACKAGE – as pictured below.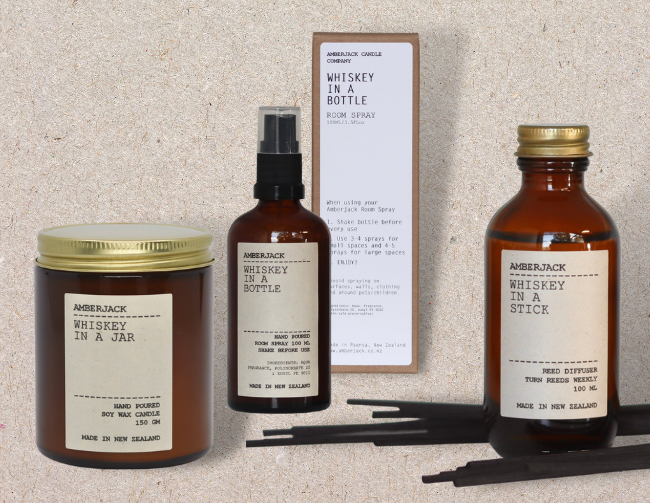 All Amberjack products are made and packaged by hand in their Paeroa factory.
The candle journey starts with a lead-free, cotton braided wick attached to the jar by hand, with their Chandler (candlemaker) blending 100% pure soy wax with pthalate & paraben free fragrance oils, then hand-pours a batch of candles.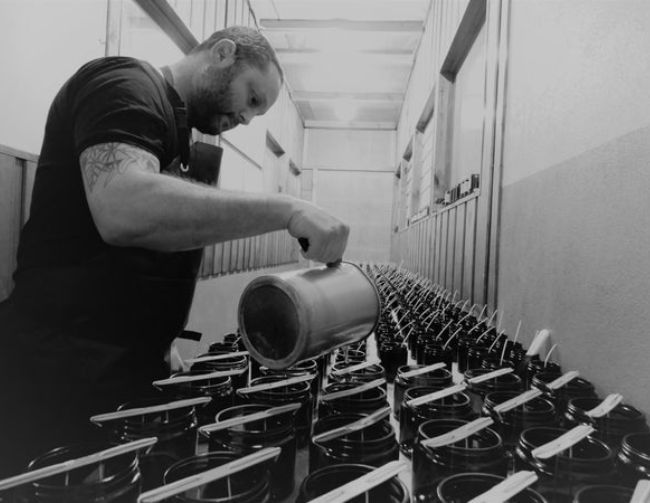 Amberjack's water-based room sprays and oil-based diffusers are made with the same fine fragrance oils, so you can be sure your favourite fragrance will smell the same in a diffuser/spray as it does in a candle!