Enter to win $60 worth of Proper Crisps, who are getting a helping hand with ingredients from mates over in Aussie while Kiwi farmers get their crops back on track.
After devastating weather crippled Northland's kūmara supply during Cyclone Gabrielle earlier this year, Nelson-based Proper Crisps has had to call on the crop's Australian cousin – the sweet potato!
SCROLL DOWN TO ENTER TO WIN $60 WORTH OF PROPER CRISPS!
Kūmara is taking a summer holiday from Proper Crisps' popular snack offering in what it's calling a "temporary sweet switcheroo" as it works with its farmers to get crops back to fighting fit.
"In our 50 years of harvesting kūmara, this year's weather is by far the biggest challenge we've faced", says Ant Blundell of Kaipara Kūmara in Northland, who supply the kumara for Proper Crisps. "Since the floods, we've been left with 1500 tonnes of kūmara compared to our usual 8000 tonnes."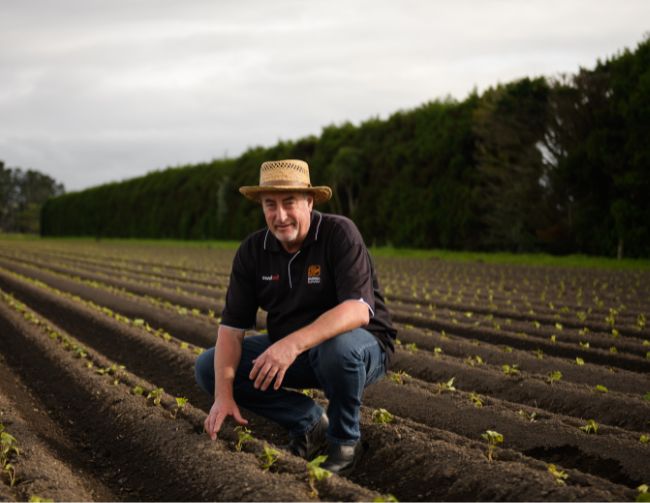 The award-winning snack food manufacturer worked with its local supplier for as long as possible to keep up production for its kūmara product, but with supply forecast to run out this month, the company needed a fix.
"We decided to create a new product that the Aussies will love just as much as we love our kūmara crisps," says Proper Crisps' Duncan Kerr.
"We'll supply both Kiwis and Aussies with our hand-cooked Proper Crisps from our Proper Chef's in Yarra this season, and then when kūmara is back next season, we'll go back to sourcing our kūmara from Kaipara and making our crisps in Nelson."
The Proper Chefs are confident that Kiwi fans will love the sweet potato snack, despite their patriotic loyalty to kūmara. "It's a neat way for Kiwis to get to know the names of our Yarra Proper chefs too!" added Kerr.
As with all Proper Crisps products, the new crisps are crafted with the finest natural ingredients – a variety of Australian sweet potatoes, high oleic sunflower oil and a sprinkle of sea salt. Each batch is hand-cooked and overseen by Proper Chefs, ensuring the perfect crispness every time.