World Gin Day on June 12th 2021 is a celebration of all things gin. This year we delve into the history of a gin that remains unchanged in its 250-year history
Whether you love your gin in a cocktail, with juice or tonic, or you enjoy a neat nip as part of a tasting, this Saturday is the perfect opportunity for you to raise a glass to this much-loved spirit.
Based in the English town of Warrington, Cheshire, Greenall's The Original London Dry Gin has earned its name in the history books, having remained unchanged from the original recipe - a recipe which has been guarded by just seven Master Distillers since its origin in 1761.
The process of crafting this delicious gin is now overseen by the seventh Master Distiller, Joanne Moore. Joanne focuses on crafting exceptional new gins for the Greenall's portfolio, all the while overseeing the tasting panel in charge of ensuring every batch is produced to perfection. Greenall's gins are made with no added sugar and no additional sweetener, and since the gin's inception, more flavours have been added.
Greenall's Original Dry Gin, with its rounded juniper notes and mature citrus flavours, is silky smooth and works well with fresh flavours. Try mixing with fresh lemon juice and basil leaves for a refreshing, punchy Basil Smash cocktail.
Greenall's Wild Berry Gin has subtle red fruit on the nose, and is delicious with either lemonade or tonic, or in a berry-based cocktail. Available from selected Liquorland stores, Greenall's Blueberry is delicately fruity, while vibrant orange in both colour and flavour, the latest in the Greenall's collection, Blood Orange & Fig Gin, is medium sweet, with leading fruity, citrus blood orange flavour, with the sweetness of the fig following. Try mixing with prosecco and a slice of blood orange for a vibrant citrussy cocktail.
Greenall's Gin: The History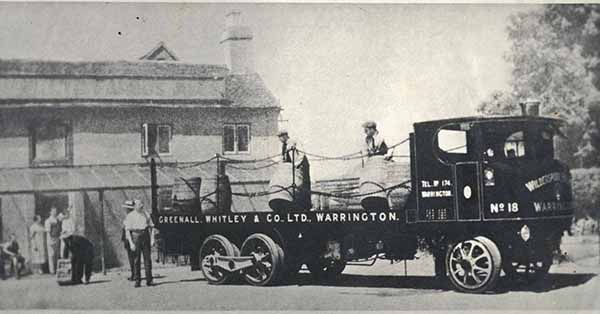 1761: At the age of 25, Greenall's founder Thomas Dakin began distilling his original gin. This founded what would become the oldest gin distillery in England. (Interestingly, 1761 was the first year gin-making became legal in England.)
1860: The Dakin family leased their distillery to Gilbert and John Greenall, who purchased the site ten years later.
1960: Due to an increase in gin's popularity, the distillery moved to a larger site opposite the Greenall's brewery. The following decades saw tremendous growth in the industry.
2005: G&J Greenall's Distillery was destroyed by fire. The blaze, on Saturday October 15, was one of the largest in the town's history, and was estimated to have caused almost NZD$80 million in damage. A new home for the team and the distillery opened in 2008 at the Birchwood site, where Greenall's gin is still produced today.
2011-2020: Greenall's was named Gin Producer of the Year at the International Spirits Challenge in 2019 - their fifth win in the past six years.