Get yourself in the draw to win one of two multi-purpose cocktail tools worth $60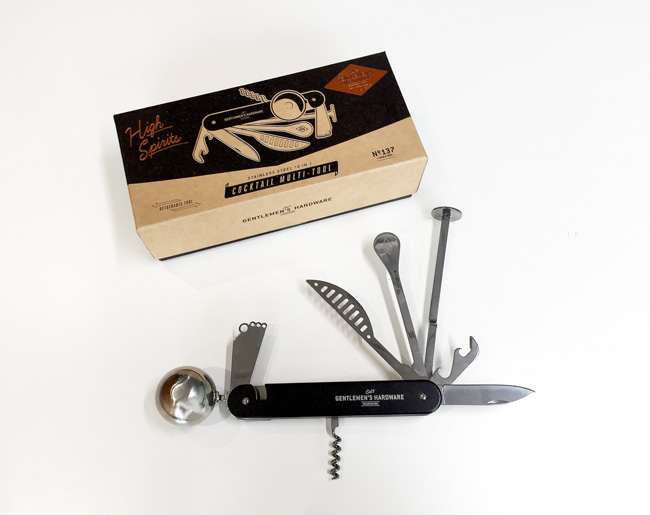 If you're anything like us here at Toast, you muddle mint for mojito's with the bum-end of a wooden spoon, zest your lemon peel with anything sharp to hand, and stir that manhattan with a pencil, butter knife or anything long enough for the job. It's not that we're slack, we just want to wrap up the cocktail making business quickly so we can get onto the more important cocktail drinking business.
Which is why we fell hard for the Gentlemen's Hardware Cocktail Multi-Tool when we saw it. Made from stainless steel, this 10-in-1 gizmo is the ultimate home mixologist's gadget and includes: a can opener, bottle opener, corkscrew, measuring spoon, zester, muddler, stirrer (which is also detachable), strainer, knife and a channel knife (apparently you use it for cutting strips of peel – who knew?).
This week Toast has two of these indispensable tools (pictured above), worth $60, to give away to lucky readers.
To enter, click here