New Zealand's own Scapegrace has just launched one of world's first naturally black gins and, to celebrate, we're giving away four double sets of Scapegrace's crystal glasses
There's so much to love about Scapegrace's Black Gin – first, it's a rarity in itself (um, it's black!), and it's magical! Well, it changes colour, from black to shades of red and purple when you mix it.
To celebrate the launch, we're offering you the chance to win one of four double sets of Scapegrace's crystal glasses, shown here.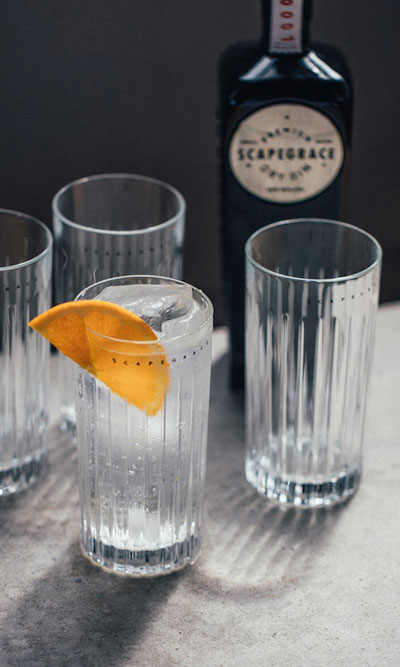 Scapegrace Black Gin is naturally black based on the colours and flavours from botanical extracts including aronia berry, saffron, pineapple, butterfly pea and sweet pineapple.
On the pallet it is full bodied, chilling with a candied sweet potato and pineapple finish. The mouth feel is luxurious, velvety and ridiculously delicious. This is the taste of Black.
Mix with East Imperial Burma Tonic and two slices of Granny Smith apple.
To enter, click here