The lovely folk at Bees Blessing have teamed up with Toast to give two lucky readers the chance to win a gorgeous cocktail kit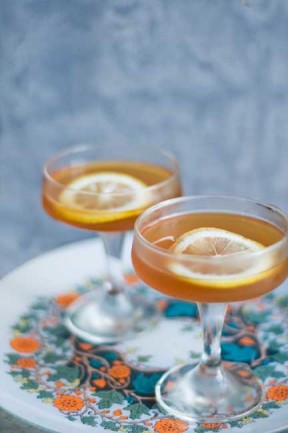 There's been quite a buzz about honey of late, and the Bees Blessing all natural cordials are certainly worthy of a little hype. Made from New Zealand honey and all natural ingredients, these syrups are perfect hot cold, or in a cocktail such as the gorgeous Thyme Martini (pictured above) made from one part gin, one part sweet vermouth and one part Bees Blessing Lemon & Thyme Cordial. Thanks to Bees Blessing you can win a cocktail kit to get creative with these lovely syrups at home. Each kit contains two x 250ml bottles of Bees Blessing's best cocktail mixers: Lemon & Thyme and Elderflower.
Click here to enter. Terms and conditions apply.
For more information on Bees Blessing, visit beesblessing.co.nz